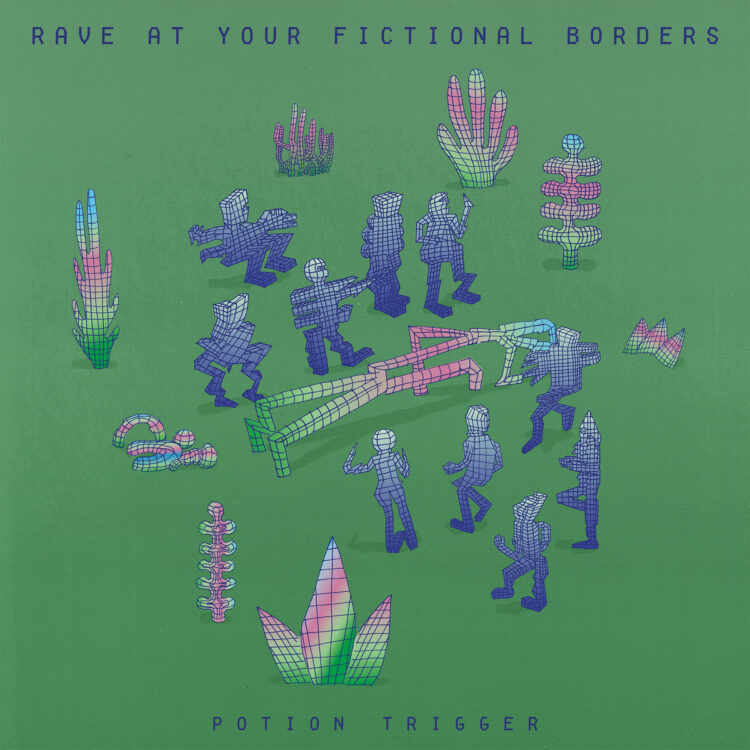 Future Classic: Rave At Your Fictional Borders 'Potion Trigger'
'Potion Trigger' by Rave At Your Fictional Borders, the brainchild of multi-talented producer Dave De Rose, is a captivating musical journey that defies conventional genre boundaries. This EP, released on November 3, 2023, is a testament to the innovative spirit of this collective.
The EP offers a fusion of diverse influences, including elements from jazz, ambient, noise, and techno. Dave De Rose, along with his fellow musicians, intricately crafted these instant-compositions during an inspired evening in November 2022 at Electricity Sound Studios in Exarchia, the historical heart of political and intellectual activism in Athens. The result is an immersive experience that challenges the listener to venture into uncharted musical territories.
The title 'Potion Trigger' holds a deeper message, reflecting on the awakening world and the need to confront societal flaws and corruption. This EP serves as a catalyst for collective revelation, reminding us of the genuine reality we increasingly face.
'Potion Trigger' is a compelling work of art that not only challenges musical norms but also encourages introspection, making it a must-listen for those seeking a fresh and thought-provoking musical experience in 2023. It showcases the power of music to transcend borders and create a sense of unity within the community.
Out now on vinyl and digital via Bandcamp and select stores, on 'Potion Trigger', the talented musicians contributing to Rave At Your Fictional Borders are:
Jon Scott: Drums
Henning Rohschürmann: Modular, Live Sampling & FX
Marius Mathiszik: Guitar, Loops & FX
Dave De Rose: Bass & FX
Book Tickets
Londoners are in for a treat as RAYFB play 'Jazz Live at Crypt' at St Giles Church on Saturday 18 November as part of the London Jazz Festival. For this and their ongoing incarnation, De Rose will be joined by Athenian sound artists Marius Mathiszik (guitar/loops/fx) and Sotiris Tsolis (drums).