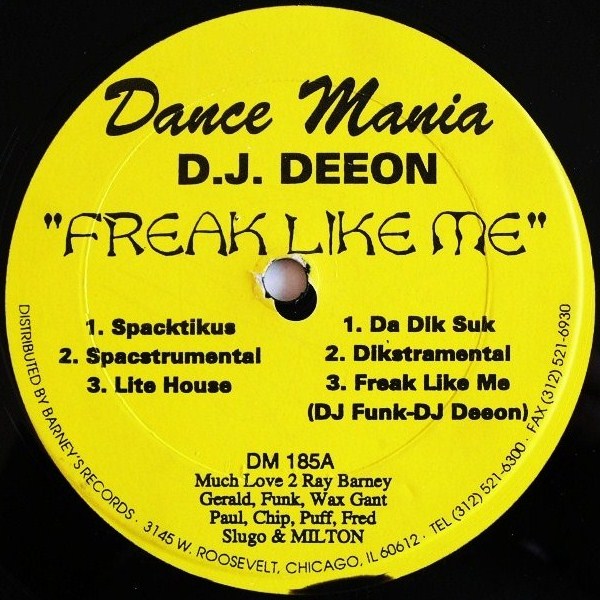 Forgotten Treasure: Dj Deeon "Spatikus" (1996)
I was doing some digging around my record in preparation for a "juke" gig last friday and came across a few records I had lying around in a small pile of "ghetto tech" and the foundations of that juke sound, now so popular because of top notch producers like Machine Drum, Dj Nate and Addison Groove. Obviously, juke and ghetto tech aren't for everyone. I know I can't listen to that for hours and hours but take it good fun.
A very nice cut from Dj Deeon one of the masters of that Chi-town ghetto house sound and it's on Dance Mania records, one of the most storied labels in dance music, they put out more than 200 12's from 1985 to 2000. The reason "Spatikus" is such a dope track is because it has all kinds of elements working together: the acid synth line and the ghetto tech elements make this one a classsssic!
Dj Deeon - Spatikus (1996)