Forgotten Treasure: Koop & Yukimi Nagano "Come To Me" (2001)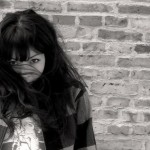 I have to admit that i've had sort of a crush on Yukimi Nagano for the past 4-5 years. She was a certain hot weirdo thing going on that I can't deny!
Most people will know her from her outstanding work with lo-fi electronica-ish group Little Dragon. But few know that she did dope stuff before LD with people like Hird, Geology and these two tracks with german nu-jazz duo Koop. She is still doing outstanding work on the side too… she just did a track with great UK producter SBTRKT called "Wirefire" which is super dope!
Koop & Yukimi Nagano - Come to Me
Koop & Yukimi Nagano - I See a Different You