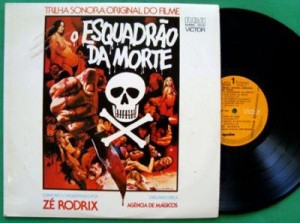 Eureka! That's what any true hip-hop head yells out when he or she spots out a sample that he had been trying to uncover…
It's no secret that we have mad love for ALACLAIR ENSEMBLE, who have injected so much energy in a scene that needed it badly: Quebec hip-hop. Anyyyways, for those like me who know their record inside out i'm sure you'll share my excitement in my 8am discovery of this awesome sample which was used for "Fussy Fuss" of the album's standout tracks (produced by KENLO I believe).
"Esconderijo" by Ze Rodrix is a Brazilian track from a 1976 soundtrack called "O Esquadrao Da Morte (death squad)". Don't know if the movies' any good but the record is a diggers' treasure.
and the Alacair flip…
RELATED POSTS: