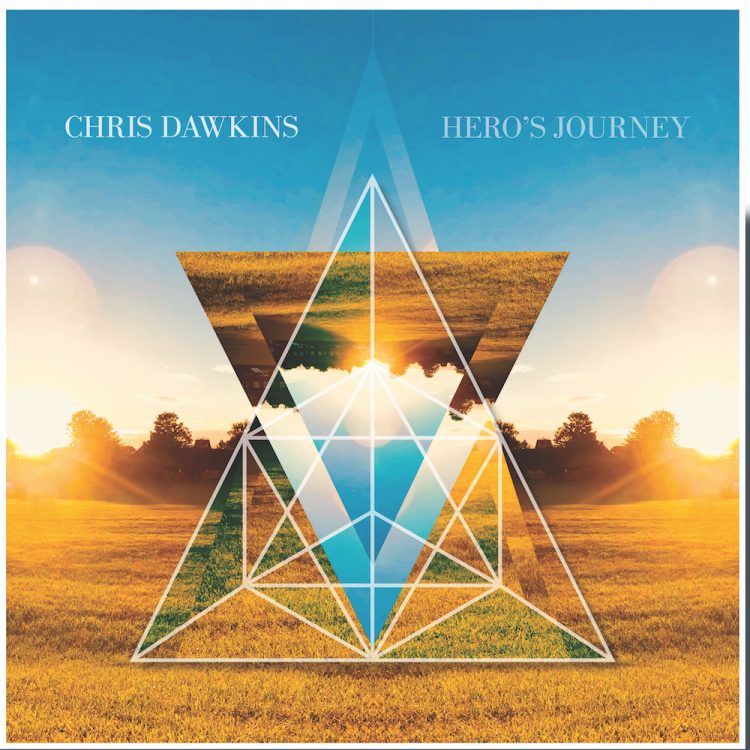 Exclusive Premiere: Chris Dawkins "Rootsman In Space" Ft. Jimi Tenor
Chris Dawkins is renowned for his work as a session musician and co-writer, penning and playing for Nightmares On Wax, touring and writing with Jimi Tenor and Maurice Fulton, collaborating with Dub pioneer Adrian Sherwood, and co-writing the blockbuster Oceans 11 Soundtrack with David Holmes – to name just a few of his career highlights.
It's now finally time for Dawkins to take centre stage and debut his own body of work… We proudly present to you his glimmering debut solo LP – 'Hero's Journey' – featuring Chris' signature Jazz landscapes, atmospheric trip-hop tips, and groove laden ditties.
Chris describes the thirteen track LP as his very own sonic diary. Each track has something attached for him emotionally. His peers have suggested it has a sound of something like Saint Germain or Air, which is praise indeed, whilst his own summation of this work harks back to his days with George Evelyn, with Chris stating that the listener is sure to hear echoes of his work over the past two decades with Nightmares on Wax on this particular album.
Most of the tracks here are solely of Dawkins' own creation, however there are two notable mentions on Hero's Journey. 'Rootsman In Space' features the extravagant production skills of Finnish-born Jimi Tenor, who is known for his works with Tony Allen and releases on Warp Records, whilst 'Signs' is graced with the delicate vocals of singer- producer-songwriter, and Released mainstay, Jorgie.
When Dawkins makes music he wants it to be colourless, genderless, ageless, wanting people to not think about who's made it; not to judge it, but more to think about what they're getting from the music itself… We'd say he's done an excellent job in representing that ethos with this, his debut LP, 'Hero's Journey'.
Buy Album
Links