Today we're excited to share new music from the London-based Emily France Trio. A band with a fresh and very alive sound with a keen ear for NY's progressive jazz scene.
"The Kite & The Crow" is the second single from the upcoming album release 'LUMA' by Emily Francis Trio. It is a high energy polyrhythmic tune that uses contrasting electronic and acoustic textures to evoke the ebb and flow of conflict.
Buy on Bandcamp
The band tell us: "The Kite and The Crow reflects on the nature of conflict and debate in today's society, which has become increasingly polarized and judgmental. During lockdown we noticed a red kite locally which kept invading a crow's territory where it was nesting. The invasion by the kite and the subsequent aerial conflict seemed suggestive of the wider reactionary atmosphere and the opposing ideologies that have been exacerbated by the lockdown and social media. Yet, there was hope too, as when the 'battle' was done there was a serenity in the way in which the two birds glided away, perhaps pointing a way forward for us in being able to come together for informed and healthy debate but not forget each other's humanity."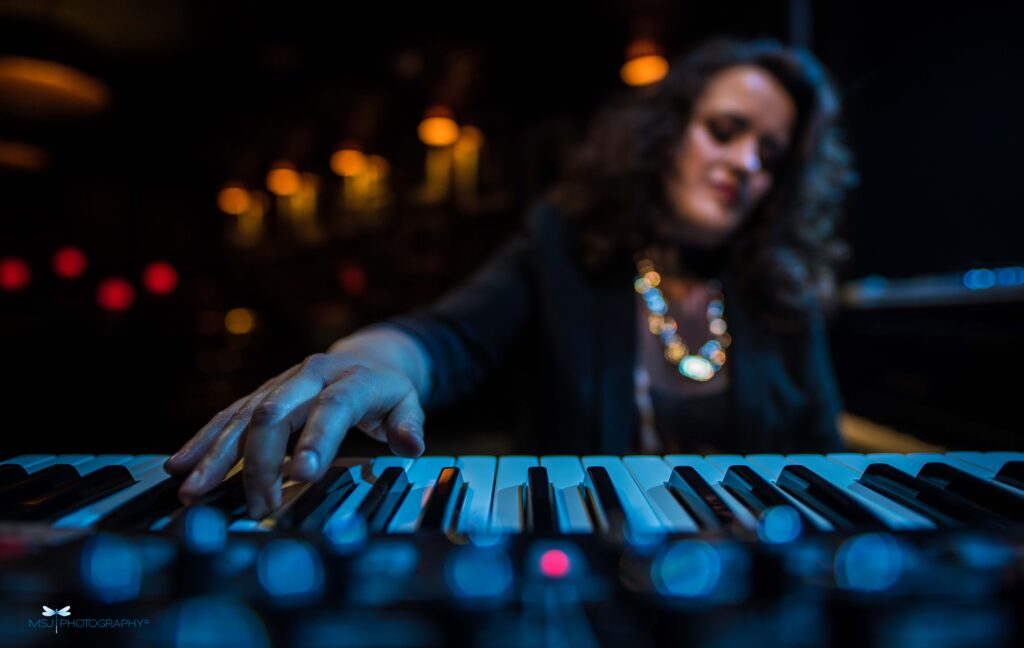 Pre-Save
"The Kite & The Crow" is released later this week, ahead of their 'LUMA' album. The Emily Francis Trio are due to play London's legendary Ronnnie Scott's on Thursday 21st April 2022.
Ronnie Scott's