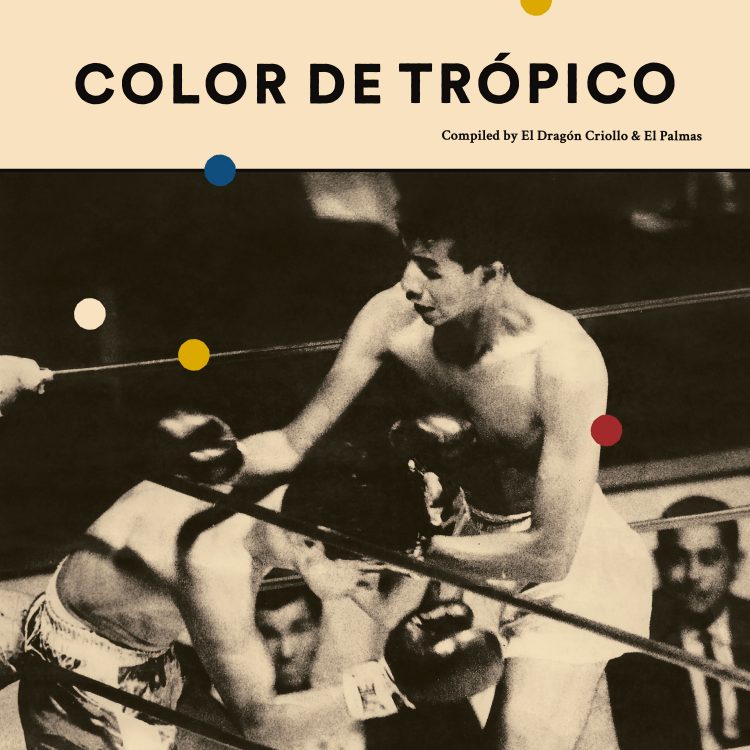 Exclusive Premiere: Germán Fernando y su Orquestra "Socorro Auxilio"
MIMS is excited to share the wild & incredibly rare Venezuelan big band sound of "Socorro Auxilio" by Germán Fernando y su Orquestra, taken from El Palmas Music's forthcoming compilation, 'Color De Trópico', released Friday November 20.
'Color de Trópico' is a carefully-compiled work of healing and reconstruction, documenting a special moment in the history of Venezuelan music, when the country's democracy was just a few years old and the profound impact of the oil industry on society had only just begun. DJ El Palmas and El Dragón Criollo have chosen eight impossibly hard-to-find jewels, originally released between 1966 and 1978, remastered and reissued here for the first time on vinyl.
According to music journalist Alfredo Churión "those who saw (Germán Fernando) attested to having witnessed something indescribable", a mysterious man who doubted even his sanity and of whom today practically nothing is known. He was someone who dared to show a completely foreign effrontery, signing unintelligibly, moving frantically and throwing himself to the ground before the stunned gaze of his audiences. Venezuelan writer Luis Armando Ugueto states: "his art could go from the sublime to bad taste – and it was craved by the press – when he subjected viewers to strange songs where he pleaded for socorro and auxilio [help]."
Pre-Order on Bandcamp
Germán Fernando had a histrionic proposal that was a thousand times misunderstood and that even popular presenters of the time like Renny Ottolina dubbed "his follies". A theme close to the jazz orchestra soundtracks of James Bond and Batman accompanies the showman here who comes across like a creole Screaming Jay Hawkins. He creates a whirlwind of sound that, while as agile as a featherweight, is also capable of knocking out all the old ideas Venezuelans themselves have about their music.
DJ El Palmas, aka Maurice Aymard, tell us, "We started to make this compilation almost one year ago, and it was very complex to make it happen for several reasons. First of all, find the legal rights of the songs and to negotiate with old record labels, it's something that takes a lot of time and effort, many phone calls and emails back and forth for almost six months.
Besides this there was another task, to find the right 'gems' that could fit into our concept, and that could express in music what we were looking for, but this also would lead us to other challenges.
The first one was that most of the masters were not available, we had to start searching for old vinyl records and most of them were not in the market, and also the ones available were very expensive. A lot of digging had to be made, all these 'fun' obstacles we found on our way were a big adventure for El Drágon Criollo and myself.
We also wanted to express in a new vinyl record, the history and the era of Venezuela, as it was at the end of the 60's and the beginning of the 70´s, when there was an explosion of genres, from jazz, cumbia, salsa, disco, joropo, boogaloo and pop, it was amazing what was going on in this beautiful and tropical country at that time.
Also the connection between El Dragón Criollo (Paulo) and I was super important, he is Colombian and I am Venezuelan, so we have so many things in common but at the same time different points of views, so this was also super fun, it was a learning process for both of us….."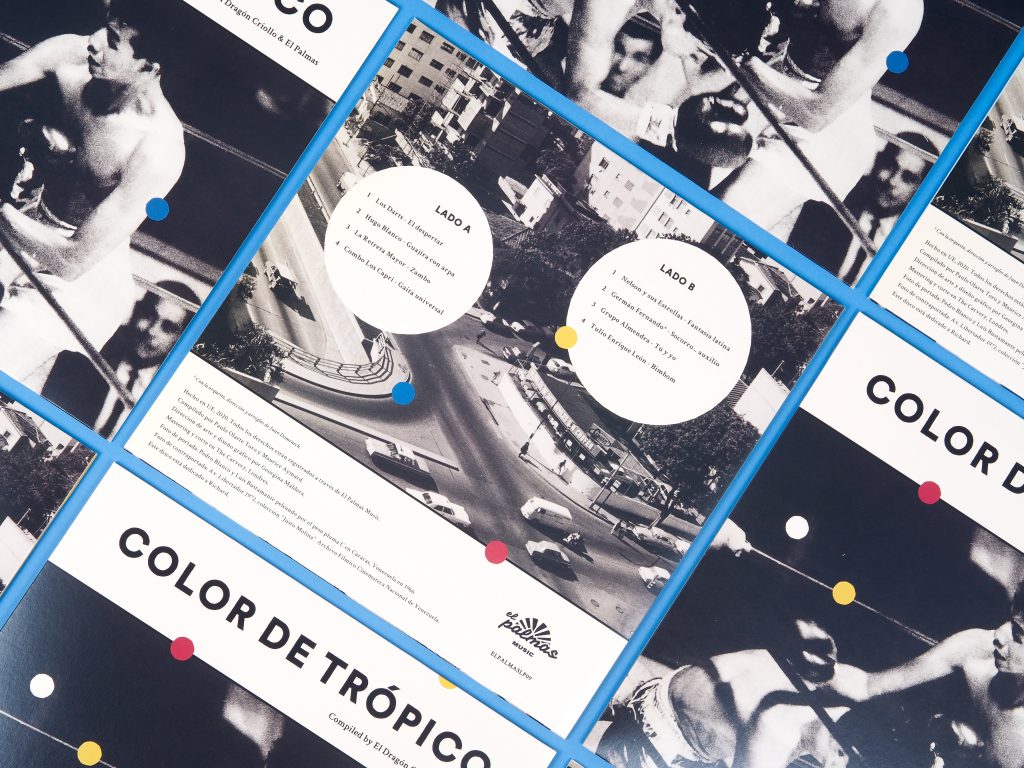 El Dragón Criollo adds, "The compilation of Color de Trópico is in the end like an art exposition of different artists in the same gallery. So the curatorship was made very carefully and with tons of problems at the same time, because the pieces to expose were not easy to find. Here we are trying to show the versatility of what was going on in Venezuelan music at that time, it is really an eclectic mixture of colors."
Pre-Save