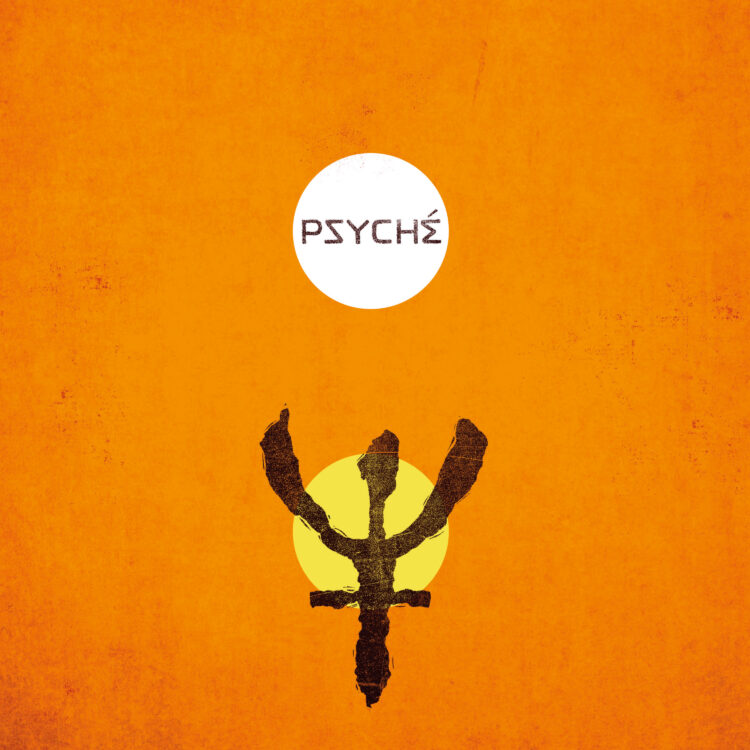 Exclusive Premiere: Psyché "Ophis"
Psyché's debut single is due out this May. Drop a needle on their debut double-sider and you'll see visions, or rather Mediterranean visions, be they of waves of heat shimmering above dunes of sand, or of women dancing around a bonfire on a rocky plain, or of bushy cliffs overlooking emerald-green and turquoise sea.
The name Psyché is of course ancient Greek for 'soul' or 'mind', signifying the band's love of psychedelic funk, but also the wide range of Mediterranean influences that provide an endless source of inspiration for their hypnotic sound and minimalist style. The band members Marcello Giannini, Andrea De Fazio, and Paolo Petrella have been active in the Naples music scene for almost two decades, most notably during the first wave of the new Neapolitan Power movement.
Support on Bandcamp
Over the years, they have collaborated on side projects in various genres, before working together as the rhythm section of Nu Genea's live band. Following their first tour with Nu Genea in 2018, they started Psyché with the intent of exploring more minimalist styles and making music with just a few elements.
A unique combination of psychedelia, groove, and improvisation, the music of Psyché evokes visions of a mythical past, blending centuries-old music traditions and mixing them with modern genres. Like a warm Mediterranean breeze, it travels across lands, seas, and eras, distilling essential rhythms and cosmic pulsations.
On side B of their debut 45, 'Ophis', Psyché delivers a mesmeric blend of African, Balkan, and Turkish rhythms and sounds. Ethereal vocalizations and warm, hypnotic bass lines combine with psychedelic riffs and haunting melodies on guitar to evoke ancient cultures whose spirit slithers like a snake across the dunes of a sun-scorched desert.