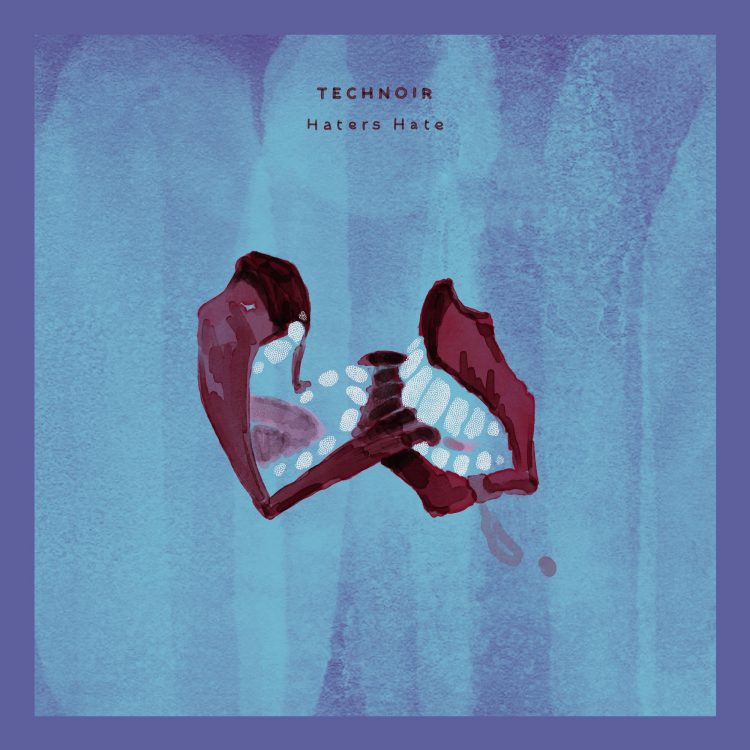 Exclusive Premiere: Technoir "Haters Hate" (Forthcoming on Kengah Records)
A super fresh slice of modern electro funk with squeeze of pop, grooving at a perfect mid-pace. "Haters Hate" is the third single taken from Technoir's forthcoming album, 'Never Trust the Algorithm'. MIMS is also excited to share a brand new self-animated video that the Milan-based couple made to accompany the single.
"Hater's Hate" doesn't pull any punches. A slamming beat and tell-it-like-it-is concept, referring to the constant negative content the couple read and experience online and importantly how that influences us, even if it's not obvious at the time.
Pre-Order Album
Lead vocalist Jennifer Villa explains, ""Haters Hate", as you can get from the title, talks about the constant hate we are exposed to constantly, especially on social media and the web, and how this influences us even if we can't tell."
Jennifer Villa and Alexandros Finizio who make up Technoir are the total creative force behind the project. Alexandros dominates the song writing and production elements, both sing and play multiple instruments and together, they carve out the artwork and create and manipulate the videos.
Whilst the duo's debut album 'NeMui' (2017) nestled and flowed, their forthcoming LP bubbles with a sense of anxiety and foreboding, offering an insight into the couple's place in a world where social media and technology dominate our existence and algorithms favour the select few, monopolising art, culture and life.
Released on 30th October, 'Never Trust the Algorithm' melds beauty and anguish underscored by their love for hip hop, Radiohead and Frank Miller comics and will be released on CD, LP and digital via the bands own imprint Kengah Records.