If I could only keep 100 records, this would be in my "desert island" stack..
Lovely record from brothers Earl & Carl Grubbs who formed "The Visitors" in the early 1970s. One that brings together a strong Coltrane-ish approach filled with so much soul and spirit. Earl plays soprano tenor and Carl plays alto, featuring an unbelievably heavyweight quintet with Kenny Barron (piano), Buster Williams (bass), Albert Heath (drums) and Sonny Morgan (percussion)
6 tracks in all that really shines strongly including "Glad To be Sad" "Black Smoke" "Love is Magic" "Two Wives" "Gone Are The Days" "Joy".
Truly a bliss of joy! Don't sleep on this one.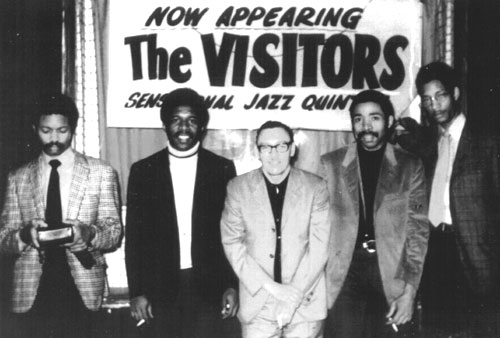 Buy Vinyl – Discogs Link