We had a quick chat with New York's Galcher Lustwerk, one of the freshest talents in electronic music right now. The man has been on a steady rise in the past few years with his releases as part of White Material as well as his solo productions.
Since he has two upcoming releases on his own Lustwerk imprint, both dropping on June 8th (Pre-Order here) we thought of asking GL about a few of his most crucial records.
1. First record you bought
Happy Rave 95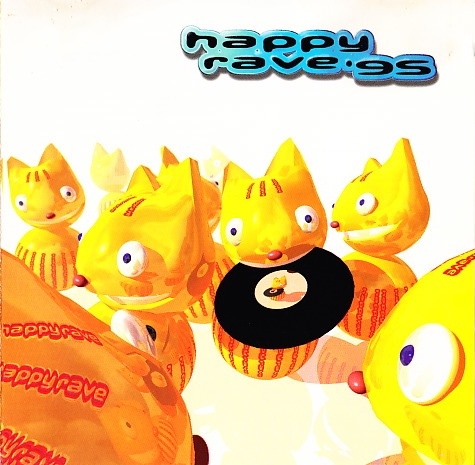 G.L: I remember getting this at the used CD store by my house. I got it cuz it had the word "Rave" on it and the cover was pretty cool haha. I wised up pretty quick and found some better rave music shortly after (I think!)
2. Your Desert Island record
Ian Pooley – Since Then

G.L: Assuming that this desert island is somewhat bountiful and I'm not starving to death, this is the perfect soundtrack. Shout out to Morgan Louis to putting me on to this album.
3. Favorite Breakfast Vibes Record
G.L: I like to enjoy my breakfast in silence.
4. Favourite childhood record
Al Jarreau – Mornin'

G.L: This track is trippy hearing it today. Jarreau was smoking some good!
5. Favourite teenager record
Bad Brains – Black Dots

G.L: All I cared about as a teenager was skateboarding and music, and this was perfect for skating. The lyrics resonated with me, and it was cool to hear black folks doing punk shit.
6. Guilty pleasure record
Coltemonikha – Sleeping Girl

G.L: This or any record produced by Yasutaka Nakata. I'm not even that guilty about it! His production cheers me up so much, and it's something that I'll never attempt to recreate. Every time someone copies his style it sounds horrible. He's the only one who can do this type of music well, I think.
7. If you were Marty Mcfly and go could back and contribute/collaborate on the making of one record…
EPMD – Strictly Business

G.L: The simplicity and rawness of the production still stands out for me compared to all other rap records. Would love to see their recording processes; what mics, samplers and effects were used, and how the record was mixed and mastered. Even cover art is a tease.
8. Record you've borrowed the most samples from
G.L: I've only released one track that samples another record, and it's from a video game. I'd rather keep that secret.
9. The record you paid the most for (without telling us how much)
Ghost In The Shell – Playstation Soundtrack Vinyl

G.L: I'm a huge Ghost In The Shell fan so I had to get it.
10. One record that still eludes you (that you're looking for actively)
G.L: My memory is horrible. I forget everything as soon as I walk into a record store.
---
For any of you in New York on May 16th, 2015 check out this dope looking party with Jay Daniel, Galcher Lustwerk and Montreal's Buck Smith. Info Here