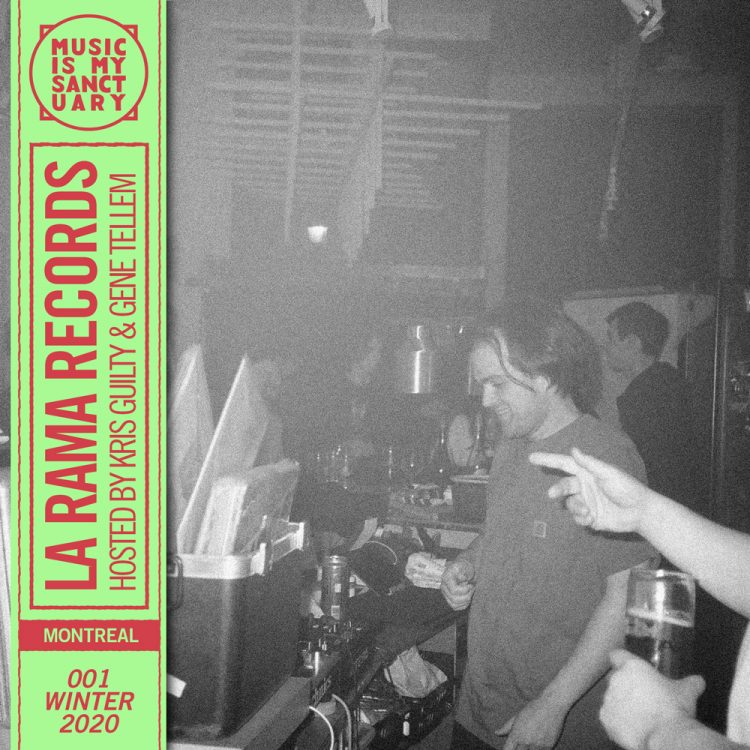 LA RAMA RECORDS #001 — Hosted by Kris Guilty & Gene Tellem
We are very happy to welcome our friends at LA RAMA Records to our series of radio shows / DJ mix / just all-around dope music sessions!
For the past three years they have done a truly outstanding job at demonstrating how vital a record store is. More than just a place to buy dope records, it is a hub for DJ's and music lovers to exchange discoveries. They will be sharing one show per season, so let's kick things off with Winter 2019/20 vibes.
Tracklist
Sunny Balm – A Mobile Nature [SS007]
Culross Close – Unison [ESC001]
Dwart – Mate [SL103]
Otto – Auf dem roten Teppich [BB323]
Radiant Aura Faculty – Empire Dub (ft. Inner Touch) [10RAMA02]
Disrupt – Backtracking [ZDR01]
Puma & The Dolphins – Jungle Future [CN001]
Gianni Gebbia – Le cou Oblique [SE001]
Hardijs Ledins – Drip [MEA0004]
D.K. – Frozen Sword [ATN052]
Richard Lamb – Passion Program [TMPL006]
Gravrock – Texas [Tax12001]
Vazz – Cloud Over Maroma [STRLP030]
Legowelt – Clandestine Conversation [NW014LP]
Dazion – A Bridge Between Lovers [SC013]
Shakti – Rainbows [STREP028]
ROTLA – Esterno Neve [MND010]
Byron "B Rude" Burke – Konga 'N Knees [CM009]
Black Jazz Consortium – Brisbane feat. Slikk Tim [PS003]
About La Rama Records
Founded in 2016, Montreal's La Rama is a portal into dance music, no matter what groove gets you moving. What began as a small project has now grown into a community of selectors, diggers and DJs that span the city under varied disciplines. Offering a steady stream of new releases in House, Disco, Techno, Jazz and more with a sharp sense of selection to help patrons discover new and exciting recordings.
http://www.instagram.com/laramarecords
https://www.facebook.com/laramarecords/
https://laramarecords.bandcamp.com/
https://bienvenuerecordings.bandcamp.com/