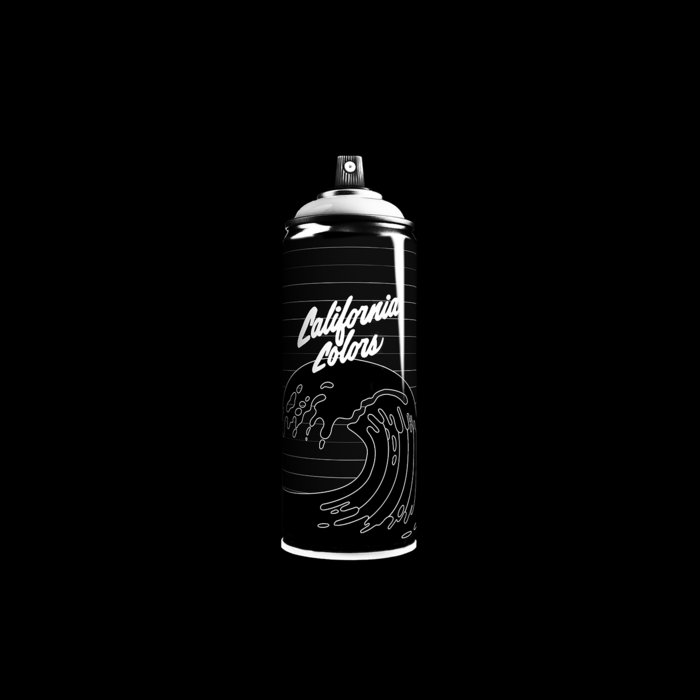 Mophono, Egyptian Lover, Ernie Fresh "California Colors EP" (CB Records)
Even before the revenge driven 808 straight slaps the left side of your brain and mobs your ear holes for 4 mins, Emcee Ernie Fresh declares the status of proceedings.
"This one is going out to all the straight up, motherfucking b-boys." And with that "California Colors", the new EP from Mophono, Egyptian Lover, and Ernie Fresh stays true indeed to the nascent sounds of Hip Hop and its early Electro leanings.
Ernie Fresh, who was featured on DJ Shadow's 'The Sideshow' from 2016's "The Mountain Will Fall" and cut his teeth with the Northern California troupe "Who Cares", taps into the era's no frills, five-finger grip of the mic with his monotone command on the lead track.
San Francisco producer Mophono and legendary artist Egyptian Lover create the landscape where the hardware of low-budget drum machines get their shine. Because when you have real access to Egyptian Lover's extensive cache of vintage synths like the Jupiter-8 and the same vocoder he used on "Egypt Egypt". You use that shit. As showcased with the electro breakdance pastiche of "Candy Stryper", those opportunities were maximized to the fullest.
Yet the quick 1 minute and change of "Racks" (Mophono's 91 Mix), equipped with the boogie bass line, Fresh holding down the toasting duties with proper breath control and the Ginsu acumen Mophono provides with a vintage sax solo chopped and diced together with precise direction. Makes the scent of Krylon spray cans reappear.
The "California Colors EP" released August 22, 2017 on CB Records