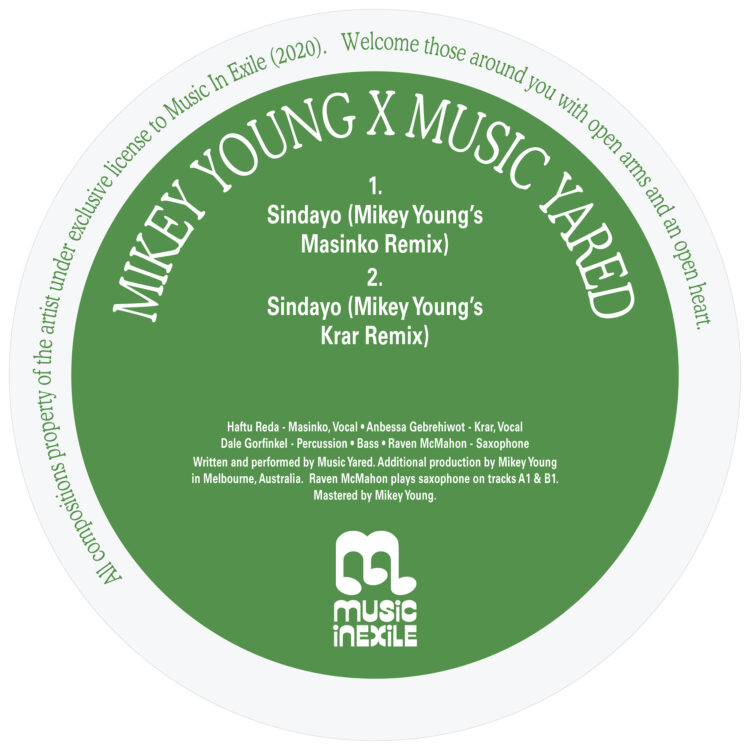 Exclusive Premiere: Music Yared "Sindayo" (Mikey Young's Krar Remix)
We are excited to share an enticing ambient remix by Australian musician and producer, Mikey Young, of Music Yared, master musicians of Ethiopiean and Eritrean traditional folk music.
Taken from a forthcoming remix EP on Music in Exile, featuring three reworkings of "Sindayo" by Melbourne, Australia based Music Yared by Melbourn's Mikey Young (of Total Control, Eddy Current Suppression Ring & The Green Child). The original "Sindayo" is found on their self-titled debut, released last year on Music in Exile. Of the three remixes, Mikey's Krar Remix was our favourite, due to the sublime sounds he created, reworking the original instrumentation into a soft bed of synthetic sounds. A deeply soothing listen.
Pre-Order
Anbessa Gebrehiwot and Haftu Reda are masterful players of krar and masinko, traditional string instruments from Eritrea and Ethiopia. Now based in Melbourne, Australia, the pair collaborate with multi-instrumentalist Dale Gorfinkel to create an innovative ensemble sound that celebrates their East African culture. The band's seemingly endless repertoire ranges from modern takes on folk songs to new, original compositions with Anbessa's strong vocal presence a perfect match to Haftu's sweet lyrical modesty.
Music Yared's compositions are inspired by traditional Ethiopian and Eritrean folk songs and they sing about love, distance, separation and culture. Their songs also feature virtuosic mastery of traditional instruments – the krar, (a 5 string lyre style instrument), and the masinko (a single string violin-like instrument that is played using a bow.) Although inspired by tradition, Music Yared's compositions embrace the notion that music is always developing and changing with the times. Taking influence from traditional folk songs, Music Yared finds newness and originality through their personal approach to their lyrics, their treatment of rhythm, and the creation of new beats. This change and openness to new sounds is also apparent in their instrumentation, as they pair their traditional instruments with drums, as well as samples of bass lines and percussion.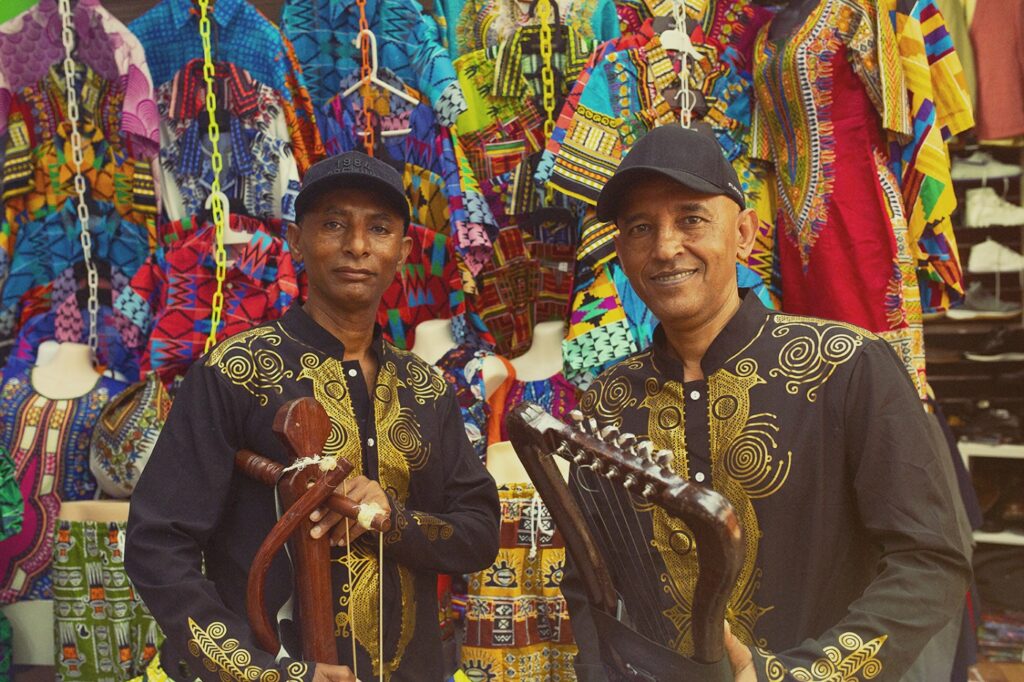 Mikey Young's legacy is well known throughout the Australian music scene, most notably as part of garage punk band Eddy Current Suppression Ring, and synth-driven outfit, Total Control. However, the talents of Young extend well beyond the performance setting to the world of engineering and mastering with his name appearing in the liner notes of an incredible number of releases, becoming something of a trademark of quality. In this release, Young showcases his skill and nuance, creating a remix where tradition and sonic exploration co-exist.
Given their openness to new musical approaches and experimentation, it only seems fitting for the songs of Music Yared to be remixed, allowing further exploration of their inherent musical attitudes towards change and development. The remixes by Mikey Young traverse new sonic territory, pairing the traditional character of Music Yared with contrasting ideas from different sonic landscapes. Including musical acknowledgements to the original song, Young's remixes bring these tracks into new sonic worlds; synth pads and melodies swell and intertwine, samples interject, whilst grooving electronic beats underpin a new approach to texture and song structure.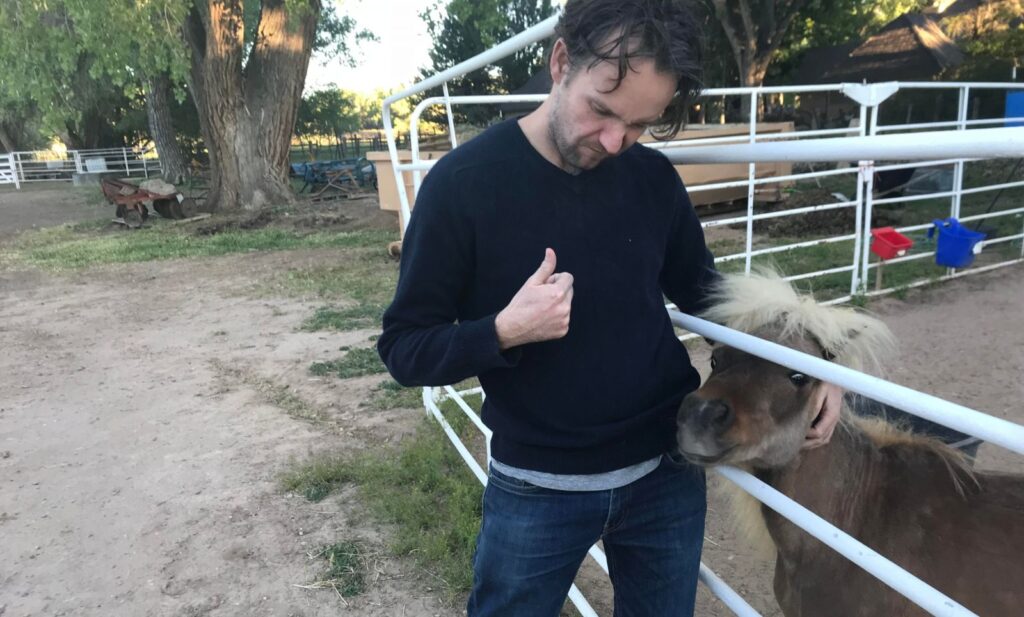 Look out for the full EP release on April 9 on Music in Exile and don't forget to check out Music Yared's debut EP from last year.