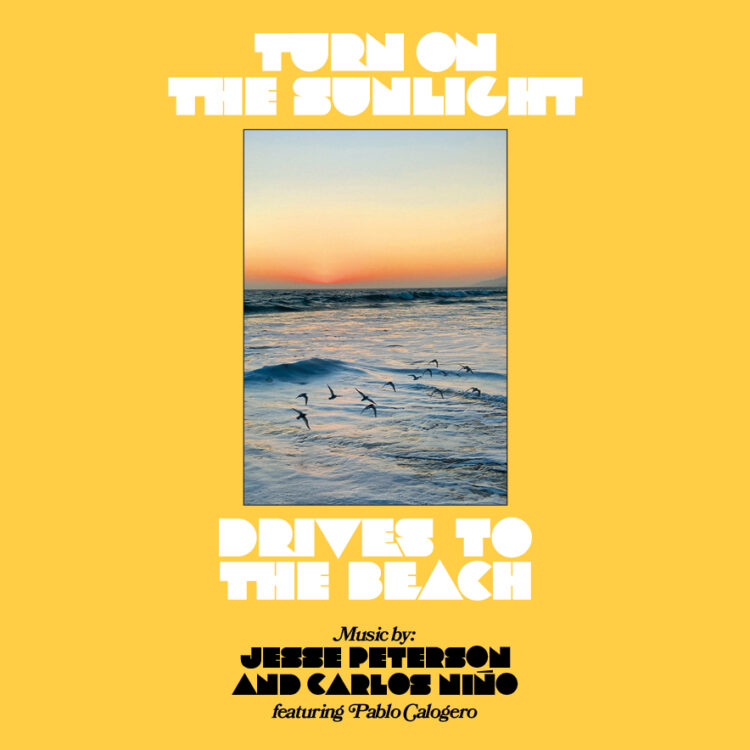 Exclusive Premiere: Turn On The Sunlight "Horizon" (Tokonoma Records)
We are very excited to premiere the sublime and calming sounds of "Horizon" by Turn On The Sunlight, a duo formed by composer and multi-instrumentalist Jesse Peterson, and close friend and collaborator, Carlos Niño, music producer, percussionist, arranger and much more besides.
Taken from new album, 'Drives To The Beach' on Madrid's Tokonoma Records "Horizon" also features the incredible Mia Doi Todd on vocals, and multi-instrumentalist, mystic traveller and New York native, Pablo Calogero, on saxophones, flutes and bass clarinet.
Order on Bandcamp
Carlos and Jesse describe their work as "Textural sound reflections, communicating our enthusiastic, diverse relationship with nature. The Earth, woven from improvised patterns, forming the fabric of composition". Among each other's closest friends, Jesse Peterson and Carlos Niño sonically painted land, sea and skyscapes, for Pablo Calogero to tell impressionist stories over, full of questions and answers about the many experiences and adventures in life.
Centered around the vast variety of instruments and inspirations that songwriter, multi-instrumentalist, producer Jesse Peterson collects and enjoys, Turn On The Sunlight formed in New York in 2007, when his friend Carlos Niño was visiting and the two decided to make a record. They brought together songs that Peterson had been working on and soundscapes that Niño was making, with new, on the spot compositions and collage explorations. First contributing to Carlos Niño & Friends' debut record 'High With A Little Help From' in 2009, they released their self-titled debut in 2010. Remixes and compilation contributions followed.
Incorporating diverse recording and mixing methods with a rotating cast centered around Peterson and Niño, and their friends and families (most notably Niño collaborator and Peterson's Wife Mia Doi Todd), Turn On The Sunlight presents a range of musical expression that includes children's songs, deep ambient waves, improvisational recordings, ocean and forest inspired tropical ballads, beat experiments, and more. All unique in sound and energy, while also all kindred and complimentary, Turn On The Sunlight further released 'New Day' in 2013, and 'Warm Waves' in 2020, featuring Jamael Dean, Sam Gendel & Laraaji. Now, in 2021, they share 'Drives To The Beach; featuring multi-reedsman, composer and mystic Pablo Calogero.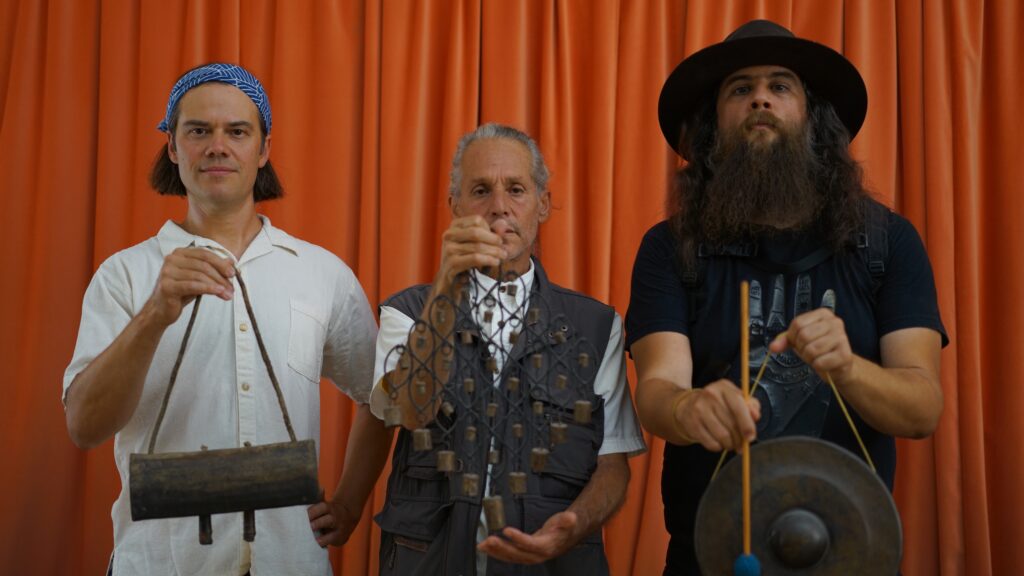 'Drives To The Beach' started as improvisations by Peterson (and Niño) recorded in Niño's home studio, during their first post-lockdown meeting on September 16, 2020. Niño excerpted and edited sections of this session that Peterson then wrote to and recorded on from his home studio. That was then passed back to Niño for more additions, editing and mixing. They would listen to the progress while in the car, driving to Zuma Beach for swims.
Recently heard with LA's Cosmic Vibrations ensemble, fronted by Dwight Trible, not only has Pablo Calogero worked with everyone in Latin, spiritual and free jazz, from Tito Puente to Phil Ranelin and Yusef Lateef, but he also contributed to the soundtrack for Basquiat's seminal 'Downtown 81' film, alongside Liquid Liquid, The Lounge Lizards, and Basquiat's own "Gray" outfit.
We could write an essay on Carlos Niño's career, music and achievements, but in brief, he made a massive impact on the global radio landscape with his soundways show and was a founding host on Dublab. Furthermore, he has been a part of numerous groups and projects, with a massive influence both locally and internationally, among them Build An Ark, Ammoncontact (Ninja Tune), The Life Force Trio, and with Miguel Atwood Fergusion he reinterpreted J Dilla's music in a contemporary chamber music style on 'Suite for Ma Dukes'. As Carlos Niño & Friends, and in collaboration with Miguel Atwood-Ferguson he has continued to share deep and transcendental musical offerings.
An essential deep listen, 'Driven To The Beach' represents the next chapter in Carlos Niño and Jesse Peterson's musical journey.