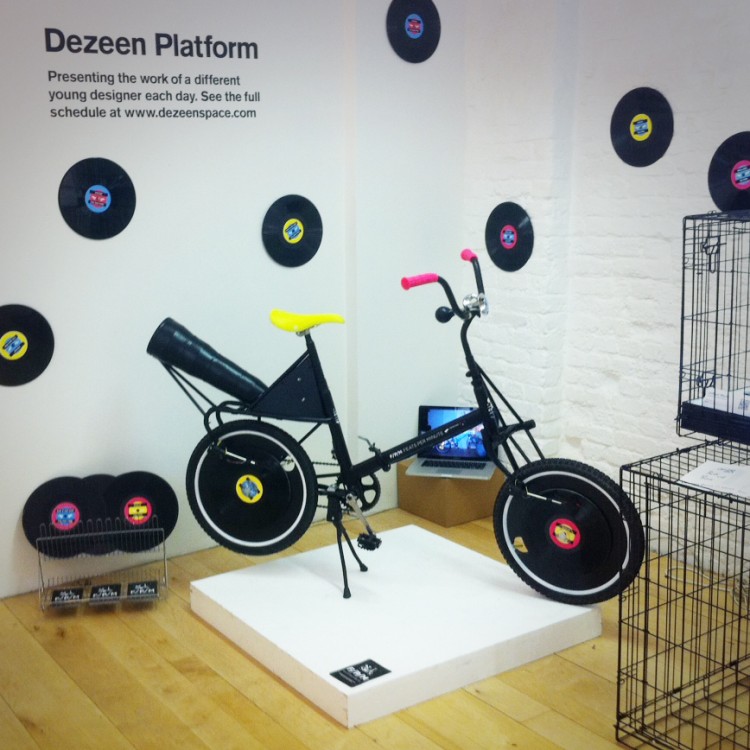 "Feats Per Minute" Bicycle Record Player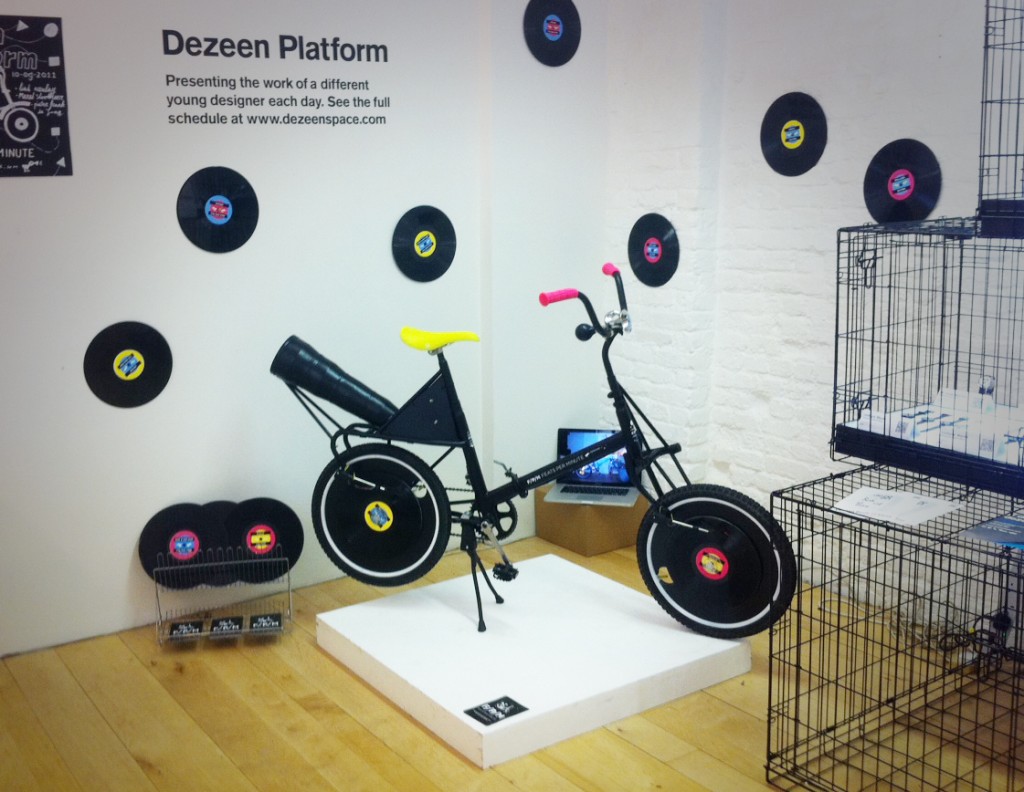 Spinnnnninnnnnn'! This nifty little number is such a problem solver. You love biking, you love music, but you hate the "ipod". Feats Per Minute understands your needs to get that exercise, ride around shinin' and keep it real (repping the vinyl format).
Sure, it may look like just another sexy new bicycle at first glance, but what you see here is actually a prototype beautifully crafted by Dutch designers that allow you to play vinyl records as you bike!
The model makes sure you can change records without too much hassle (using a small cap holding your precious tunes tight), while a spring-loaded needle helps prevent skips.
Nothing completes this attention-grabbing-concoction like an amp in the shape of a megaphone! Now you can Occupy Wall Street and blast some inspiring power-to-the-people tunes. Fela Kuti? Rage Against The Machine? Do they have a The Great Dictator soundtrack LP?
O.K, so maybe this bike is better-suited for an art-gallery or cool science fair than it is for everyday use on the streets. I mean, you do have to pedal somewhere near the speed of the record (not to mention keep a constant pace) in order to hear the songs properly. Also, how good will the anti-skip mechanism work? I can't imagine you'd be testing this baby out with that rare first-pressing you just bought off Discogs.
Whether it's meant to keep around and wow dinner guests, or take out and say "look ma, no digis", this is still a very creative and unique invention. Big up Feats Per Minute!