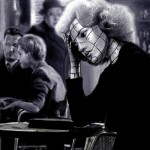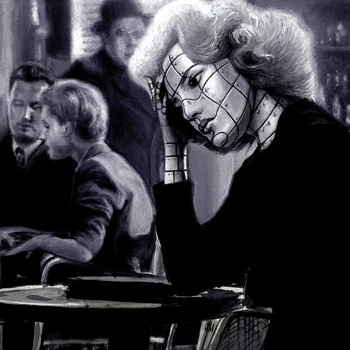 It's tricky coming up with a sophomore album. One could say it's about taking the essence of your past work and bringing it to another level, without doing the same thing twice. With that in mind, Paris/Montreal based producer Dela teams up with Drink Water Music to deliver Translation Lost, the follow up to 2009's Changes Of Atmosphere.
It started as a simple beat tape. Freshly installed in Montreal, where he was hoping to put music on the side for a little while, it only took a couple weeks before Dela felt the need to put together a small setup (a MPC 1000, a turntable and computer speakers) and went back to creating. Beats quickly accumulated. Most were used for side projects that have yet to be released. Some had a special feel : Dela decided to put them together to create what would become Translation Lost.
Most of the album was composed in Montreal in 2009 and 2010. Constantly visiting record stores throughout the city, the sonics of the album were shaped by the vinyls Dela would come across. Jazz, Funk, Prog, Quebec music being the styles he sampled the most. His love for melodies and beautiful chord changes has remained intact, but an accent is made on the drums, probably the most important instrument in Hip-Hop music.