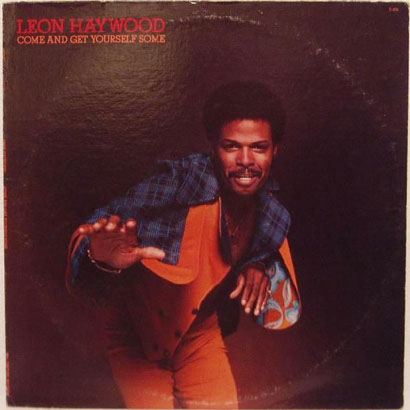 Forgotten Treasure: Leon Haywood "Believe Half Of What You See" (1975)
Once again, digging excursions beyond the few songs you know from an artist pays off. And in a big way!
I must admit that like most people my age when we research funk & soul records from the 70's we often start and stop at the sample hunt. That's one of the ways that the hip-hop generation tends to discover older records, by hunting for the original source (which is also kind of the point of the forgotten treasures picks). All this to say that you probably know Leon Haywood as the guy behind the sample for Dre's "Nothing but a G Thang". In fact "I wanna do something freaky to you" is on this same record. But when you dig a bit deeper than that one you discover "Believe Half Of What You See" which is in lyrical content the equivalent of Shaggy's "It Wasn't Me" (Did I just talk about Shaggy on Music Is My Sanctuary??)
Strangely the hook really ressembles (or copies?) the classic Staples Singers track "I'll Take You There". The live on Soul Train version is just priceless. Major points to Leon for rocking what can only be described as a Vest-Cape hybrid, which he's also rocking on the record cover.

Leon Haywood . Believe Half of What You See… by capitainfunkk