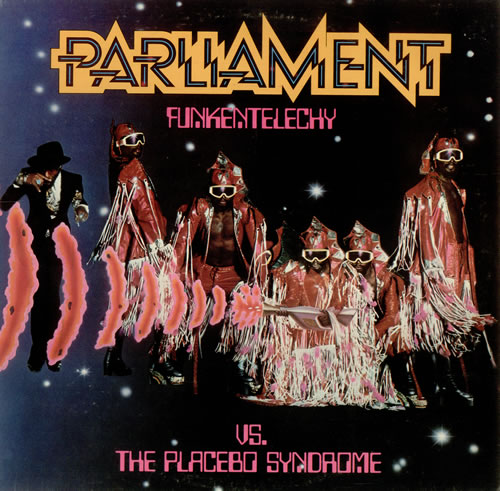 Forgotten Treasure: Parliament "Funkentelechy" (1977)
Since it's George Clinton's 70th Birthday the Forgotten Treasure pick of the day had to be at least one from the absolutely insane 50 year catalog from Dr. Funkenstein himself.
This track is taken from the 1977 Funkentelechy Vs. the Placebo Syndrome album, arguably one of the best of the Parliament catalog. The album featured "Bop Gun" and "Flashlight", both certifiable dancefloor burners still to this day. But the track for me is "Funkentelechy" because it's just the very definition of P-Funk in a 10 minute span and also that it is the source for the sample of Ice Cube's "Doin' Dumb Shit". The track features Bernie Worrell on keys, Fred Wesley & Maceo Parker on horns and about 25 other funky extra terrestrials.
Funkentelechy - Parliament (1977)