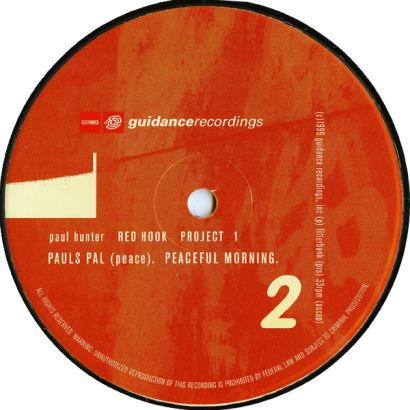 Forgotten Treasure: Paul Hunter "Paul's Pal" (1999)
OK, I don't have any time to do much research on this track, which leaves me having to choose between two realistic options:
1) Share it anyway in hopes it will simply be appreciated by most readers for it's beauty alone (while potentially sparking enough interest for the so-inclined to do their own fact-finding)
2) Add this to the giant backlog of songs I've been wanting to write about but still haven't found an appropriate moment for.
With a gem like Paul's Pal I just don't want to take any chances. What we do know about this track is it came out on Guidance Records (Deep House label from Chicago) in 1999, at the height of the downtempo / chill compilation craze. About 99% of those tracks aged horribly but this is one the 1%… You need to hear this.
As a matter of fact, you might as well listen to the stunning mix it came from: Cadenza Podcast 019 – Reboot (Source). P.S. – If it's any encouragement, I have yet to hear a set by Reboot where I didn't fall head-over-heels in love with a new track! Enjoy! (Link is below)
Paul Hunter - Pauls Pal
---