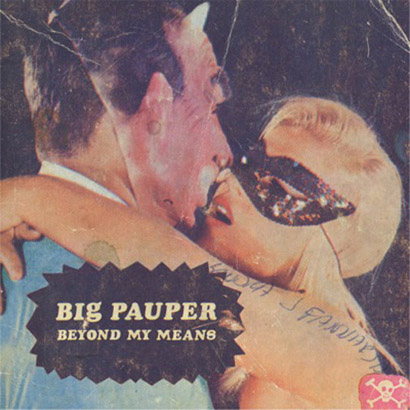 Future Classic: Big Pauper "Beyond My Means"
Big Pauper (or Panzah Zandah) is a beatmaker and visual arist from Portland. He did a great mashup album back in 2010 withtracks from Beck called "Aphids on Lettuce". He's always been a part of the independant hiphop scene in part because of his involvement with his label called Token Recluse.
His most recent effort "Beyond My Means" is a mix of many things; classic instrumental hiphop (à la DJ Shadow in the 90's), old b-movie on VHS tapes, glitchy analog machines, psych rock. The lo-fi esthetic made me think of Edan and Odd Nosdam in certain moments but not as minimal as their production. It's more of a rich lo-fi sound with many layers and textures of sounds. In that perspective, the cover art seems very adequate. A hint of a faded VHS memory and at the same time, the conceptual glitchy visual Big Pauper is known for.