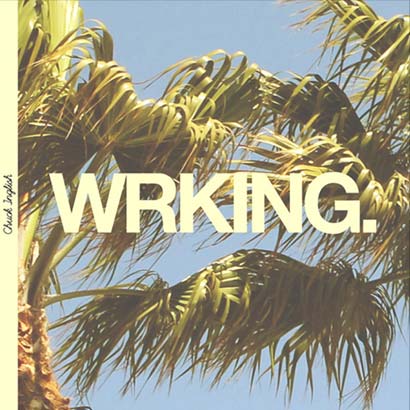 Future Classic: Chuck English "WRKING" Beat Tape
When The Cool Kids where all the hype back in 08', they definitely brought something to the table that was different and were co-signed by a lot of big underground acts at that time. Without a doubt, the rhyming skills of the duo was really average but they kept it real by bringing their own old-school style ¨à la Beastie Boys¨ with hard-knocking 808's and analog synths sounds through Mr. Inglish beats. Now we just walked in 2012 and times are changing. One half that was more the leader emcee, Mickey Rocks, switched his name to Sir Michael Rocks in order to focus more on a solo career and Chuck Inglish, the producer and second emcee, continued to produce beats on the daily for other rappers like Chip the Ripper from Cleveland.
This brings us to WRKING the beat tape, pure instrumentals with that same old-school feel but revitalized. I'm posting this here on MIMS cause Chuck Inglish is one of the main reasons I downloaded FL studio at first and then invested in some other beat making hardware. The tape has definitely a summer feel and with our cold winters, there is a need for some hot shit to come out. Inglish even went in some funkier routes on this one and I really enjoyed the tape, definitely gonna blend some of those instrumentals in sets and y'all should download it right now.
Download Link
(as far as we can tell, the mixtape is free but if someone knows otherwise please let us know)