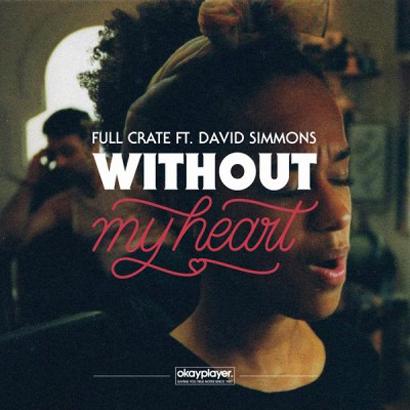 Future Classic: Full Crate & David Simmons "Without My Heart"
Ohh how did I miss this one? This soulful gem was shared for free in the spirit of the holidays a couple weeks ago through the good peeps at OkayPlayer and Moovmnt.com and features the great combo of Full Crate behind the boards and David Simmons on the vocals.
Really great classy soul, bringing it back to the golden "neo-soul" days with a little twist at the end where the song goes double-tempo in a slight-jukey-soul vibe! That was unexpected!
Free Download yo!
Full Crate & David Simmons - Without My Heart
Download Link