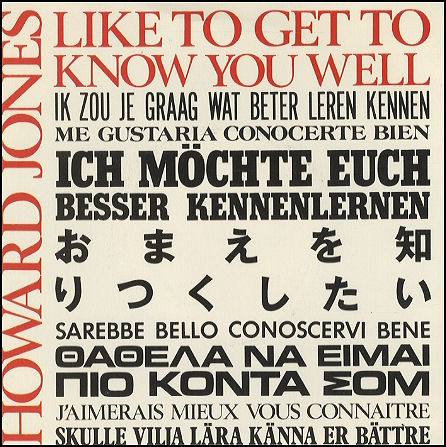 Forgotten Treasure: Howard Jones "Like to get to know you well" (1985)
Holy crap what a glorious piece of 80's cheese! I was too young when this came out (1984) to remember this but it's just the kind of song that you've heard a couple times in your life, maybe at the hair dresser, in a taxi cab, something like that.
Anywhooo. I dunno. I might be alone with this pick but I'm loving this right now. Apparently on the 12″ single back in 1984 the song actually came with German and French versions too. Wow, i'm too scared to even check on that.