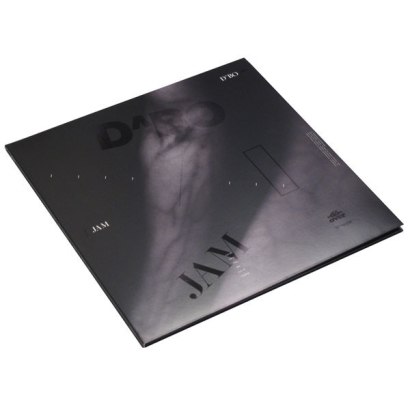 Future Classic: J Rocc "Don't Look Back"
We all know J-Rocc as the founding member of the Beat Junkies, and for his perennial DJ mixes.  His "Sex Machine Today" mix is one of the best mixes ever(ask any of your favourite DJ's and they would back that up in a heartbeat).  I mean, come on, when Peanut Butter Wolf labels you as the "world's greatest hip-hop DJ", you're doing something right.
Aside from his DJing, i've always been a big fan of his production skills(i've always thought he's been slept on when it came to beat-making).  His first release on Stones Throw, "Play This(One)", was a popular 12″ amongst DJ's and b-boys/b-girls alike; the combination of the heavy drums and percussion with that infectious horn sample, made for one hell of a floor stomper.  You can't forget his remix of Build an Ark's "You've Gotta Have Freedom", either.  It's a beautiful, jazzy, timeless track that's attainable enough for the discerning dancer.
So, here we have a guy that's considered one of the top hip-hop DJ's on the planet, and a producer who dabbles in the spectrum of instrumental hip-hop, heavy drum breaks and jazz infused beats.  It's this musical background that led me to do a double take when I first heard "Don't Look Back".  I remember hearing it on his Soundcloud months ago, under the guise of "Girls We Like", and I totally forgot about it until today.  If anything, this sounds like something you would expect from Moodymann or Theo Parrish. Either way, I'll take it, and I hope he has more of this stuff up his sleeve.
Out now on the Do-Over label.
BUY LINK