No introduction needed. DJ MAK 10 is a pioneer in the UK GRIME scene. MAK's career started with the infamous N.A.S.T.Y. CREW, which developed most of grimes biggest acts to date with the likes of Dizzee Rascal, Kano, Ghetto, D double E, Footsie, Monkee (Newham Generals), Jammer, JME, Skepta, Dirty Goodz, Bruza, Roll Deep, also brothers Lil Nasty and Griminal and many more. MAK 10 is a taste-maker and straight up' burns other DJs.
I had a quick conversation with Mak 10 and I asked him to tell us about some of his most influencial tracks.
Lisa Stansfield
"All Around The World"
1989 (Arista)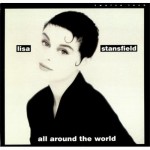 "This is the first song i remember liking & my dad bought it for me on cassette tape. It was my favourite for a long while, i would play it on repeat on cassette in the late 80's. This was my first influence."
Lisa Stansfield - All Around The World
---
Sanchez
"Lonely Won't Leave Me Alone"
1987 (Music Master)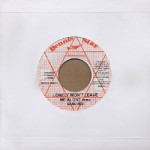 This one my dad had in his collection & this is the first record i remember playing. This track was my favourite for 2 or 3 years it had a big influence on me & i would play it constantly i think i even have a picture of me holding this record.
Sanchez - Lonely Won't Leave Me Alone
---
DJ Hype Featuring MC GQ
"Roll Da Beats"
1994 (Suburban Base)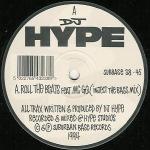 I got into drum and bass from the rave tape packs that my brothers used to listen to which i thoroughly enjoyed. These tapes were like gold dust we used to swap them in school. when i first started DJ'ing drum and bass was the first music i used to play & DJ Hype & MC GQ were my favourite DJ & MC.
DJ Hype Featuring MC GQ - Roll Da Beats
---
Ramsey & Fen
"Style"
1997 (Bug Records)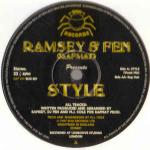 This song converted me officially from Drum & Bass to garage. I remember being in a rave and witnessing DJ EZ & Ramsey & Fen performing to 3000 people & i was totally blown away by the whole garage scene.
Ramsey & Fen - Style
---
Dizzee Rascal
"I Luv U"
2001 (XL Records)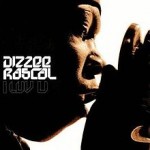 This track needs no introduction, this track is a huge part of my career. It changed the game this is when garage became grime. Dizzee with his diverse and what some people described as strange producing techniques but it did make people more open to other styles of music this had a huge impact on my career.
Dizzee Rascal - I Luv U
---
Fish Go Deep ft Tracey K
"The Cure & The Cause‬"
2005 (Go Deep Records)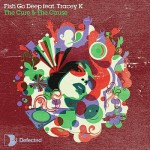 This is a track that had a huge impact on the UK scene when house came into play. I believe this track had a huge influence on the funky scene which we have today.
Fish Go Deep - The Cure & The Cause