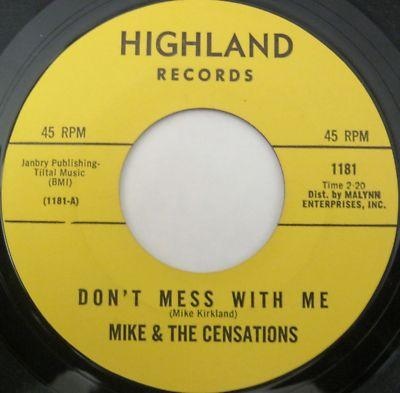 Forgotten Treasure: Mike & The Censations – There Is Nothing I Can Do About It (1966)
Wowza. This discovery just makes my day… I just shared my "future classic" pick of the day, a really great Nicolas Jaar remix of this track. I instantly wanted to dig out the original which wasn't easy to find because the remix EP had no official credits and didn't have the same name.
But with a little bit of work here it is. Mike & The Censations circa 1966 on Highland Records. More than 40 years later this is still straight fire! Timeless slice of soul right here.
Mike & The Censations - There Is Nothing I Can Do About It