Onra "Chinoiseries part 2" Preview (November 15th)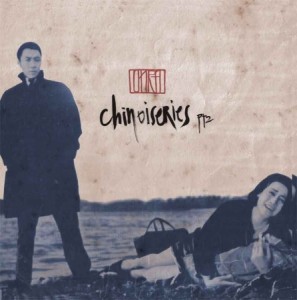 Our good homie ONRA has released the final teaser of his upcoming second volume of the Chinoiseries project. The concept is still the same: Onra goes on a trip to Vietnam and China, digs obscure traditional folklore music and pumps it into the MPC for some boom bap goodness. It's already been 5 years since the first Chinoiseries LP came out on Favorite Records and up until 2010's "Long Distance" it was his most well known project. The aptly titled "The Anthem" has been a staple of his live set and has open a lot of doors for the french producer, even finding its way onto a Coca-Cola Olympics commercial.
Onra gave me a personal preview into the record and since the release date is slotted for November 15th (on AllCity) I will put out my review a little bit later. But let me tell you that it's another pretty exceptional trip rich in visuals and various moods. Kind of like the RZA produced "Ghost Dog" soundtrack, but just with bangers.