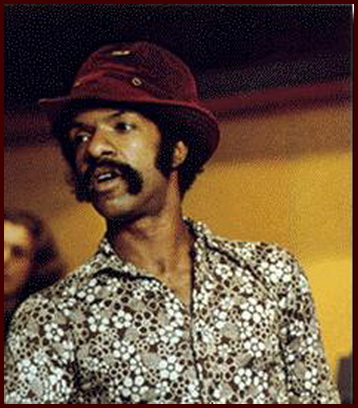 R.I.P Fonce Mizell (Mizell Brothers, The Corporation)
Alphonso "Fonce" Mizell, a renowned producer, songwriter and member of Motown hit-makers The Corporation and half of the production duo The Mizell Brothers, has passed away.
Fonce Mizell was truly a forgotten treasure of the American music history of the 20th century. Not only the he participate in Michael Jackson's and The Jackson 5's earliest hits "ABC" and "I Want You Back" but he later produced with his brother some of the best records of the 70's for Blue Note Records: 5 records from Donald Byrd, 3 of Bobbi Humphrey's and a few of Johnny Hammonds'… all very influencial work from the Soul Jazz era that would be sampled over and over 20 years later.
"Uno Esta" by Bobbi Humphrey and "Think Twice" by Donald Byrd are some of my favorite tracks from them. They have been covered and sampled by everyone including J Dilla.
Check out this mini segment from the BBC on Fonce Mizell's involvement in "The Corporation" and the Jackson 5's early hits.