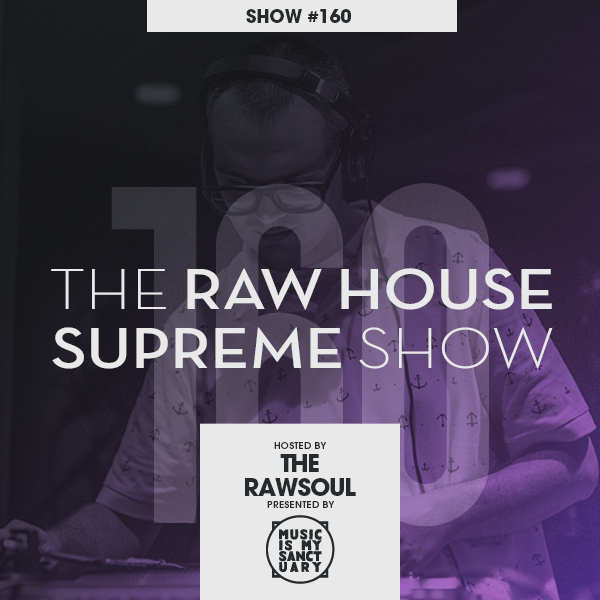 The RAWHOUSE SUPREME – Show #160 (Hosted by The RawSoul)
Special edition featuring a showcase on Kool Vibe and his KV Records label.
15 choice cuts from this consistent French producer who's keeping that 90's House sound pure and intact. On the second part of the show, lots of NYC / NJ classics and lost jams. Play this LOUD!!!
1.Kool Vibe – Manhattan Sunset
2.Kool Vibe – Basics
3.Kool Vibe – I Just Can't Help
4.Kool Vibe – Special Thing
5.Kool Vibe – Back To The Real
6.Kool Vibe – Paradise G
7.Kool Vibe – I Want It
8.Kool Vibe – Make It Groove
9.Kool Vibe – No More Wastin'
10.Kool Vibe – Tribute
11.Kool Vibe – House Fever
12.Kool Vibe – Dance
13.Kool Vibe – Get U Down
14.Kool Vibe – Hot 'N' Sexy
15.Kool Vibe – Sleazy Joint (Touch It, Suck It)
16.Karen Anderson – I Work Hard To Love You (Treat Me Right)
17.L.J. – No Work
18.Crunchy Nut Cornflakes – We Can Work It Out
19.Underground Mass – Hard Times
20.Butch Quick – Under Pressure
21.Ty Brunson – All Of Me
22.S.R.O. – Keep On
23.Chicago People – Love Changes
24.Jerzzey Boy – Why Waste My Time
25.The Sound Man ft Mercy – The Factory
26.S.D.M. ft Jovonn – Where Did House Go
27.50% – Tight Up
28.Hit-Hard Tracks – DJ Track 1
29.Alison Limerick – Gettin' It Right
30.Deep Inside – Today
31.Essence – Just A Touch'
DOWNLOAD LINK