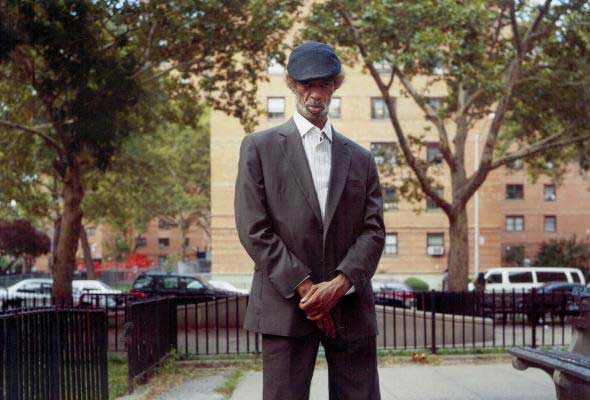 Very touching concert at Montreal's Jazz Fest from one of true living legends of American music: the criminally underrated "godfather of rap" mr. Gil Scott-Heron
The show started a full two hours late but the crowd waited very patiently and hung outside the venue. I think people were this patient and forgiving because they knew they were about to see a legend. A chance you don't miss when it passes, especially when it is for someone like Scott-Heron who doesn't necessarily tour every year. Actually his new record "I'm new here" is his first studio record in 16 years… So first off, big up to the crowd for staying positive and being patient!
Gil then came onstage at 9pm with absolutely 0 special effets, lightworks, dancers. He said very simply "The man who needs no introduction… gets none" He then charmed the crowd with a stand-up storytelling and comedy number for about 10 minutes before even sitting down to sign his first note.
His set was by no means a crowd-pleaser set; he didn't do "The Bottle" or "The Revolution will not be televised" or even "Me and the devil" the single off of his new record. His performance however was one of the most touching and introspective I have ever witnessed. He literally opens his heart and soul for all the people to hear. He is without a doubt, along with Stevie Wonder, one of the last voices who can sign about the harsh realities of inner-city America.

It was truly a great moment for me to hear "Home is where the hatred is", "Winter in America", "We Almost Lost Detroit" and an extremely touching performance of "I'll Take Care of You". Hands down one of the shows that will stay with me forever…
Gil Scott-Heron - We Almost Lost Detroit
Gil Scott-Heron ft. Nas - NY is killing me