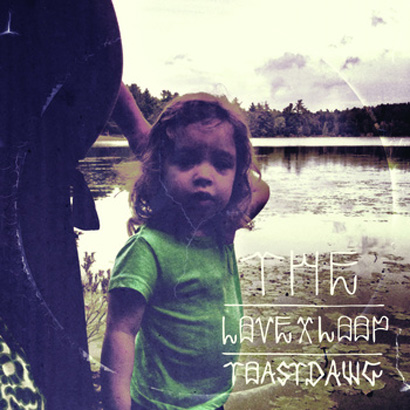 Future Classic: Toast Dawg "The Love Loop"
When it comes to doing write ups on the music of good friends of mine, I always really take my time. I really want to be as objective as I can be and give the project an honest opinion. And of all the artists I know personally, Toast Dawg (also known as Dj Naes) is the one i've known the longest. We were in elementary school together in a music school called Le Plateau which was kind of a Montreal version of "Fame" without the crazy dancing on top of cars.
But I digress… So here is Toast Dawg's first solo record of his long career, one that has been influential for tons of beat makers in Montreal and Quebec. His production for groups like Traumaturges, Atach Tatuq and more recently Payz Play is amongst the best french hip-hop that came out of here. And without groups like those we wouldn't have the healthy french rap scene we have with groups like Alaclair Ensemble, Dead Obies, K6A, etc.
Given the popularity that "beat tapes" and producers have been having in the post-Dilla era I was very curious to hear what Toast Dawg would come out with. Well quite simply it's really some of the best work of his career. You can tell that all of the youthful energy and talent in Montreal these days has inspired him to surpass himself and not be afraid to experiment. Indeed, the 6 track EP is a perfect storm of a veteran's touch mixed with that youthful swagger. All 6 tracks are very different: from the jazzy to the brazil to the crunchy to the new age electronic shit. All very well produced and sound like a ton of bricks. Pretty much all of the beats are begging for MC's to jump… something another producer had in common. A certain… ok, no I won't say it.
Definitely one of the EP's of the year, out of Montreal or anywhere for that matter. Out now on Nostomania Records
Bonus picture from me and Toast Dawg at age 10 (we in the middle, looking hard)