Forgotten Treasure: Towa Tei – Technova / La em Copacabana (1996)
Last night I did something for the very first time. No, not that. Get your mind straight!
I DJ-ed a trip-hop focused party in Montreal and it forced me to dig deep into records I used to love so much way back when. Pretty strange to think i've never done a tribute mix or a set in honor of a style that influenced me so much. Trip-Hop was actually the gateway for me which converted me from a hip-hop kid – albeit a very open minded one – into someone that was now open to more electronic and experimental sounds. Coldcut, DJ Krush, Tricky, Smith & Mighty and countless others.
But I guess I'll go into trip-hop some other time. One more for the to-do pile. I wanted to share the one track I probably had the most fun playing in that set: Towa Tei's "Technova". I had completely forgot about that 1995 record called "Future Listening" from the former Japanese producer that was one of the founding members of Deee-Lite, one of my favorite groups and guilty pleasure.
There are tons of weirdo oddball Japanese meets Brazil gems on the LP like this track right here. The most notable thing about "Technova" is that it was used by Jay Dee for production on Tribe Called Quest's "Find My Way" with Bebel Gilberto's beautiful voice.
Glorious futuristic video too…
http://www.youtube.com/watch?v=oyRhMBzEmcg
---
Towa Tei – Technova (La Em Copacabana)
[one_half]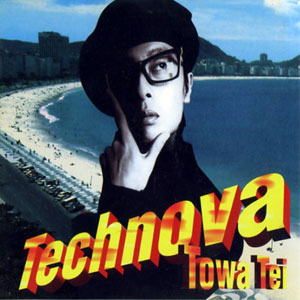 [/one_half]
[one_half_last]
Taken form album "Future Listening!"
Copyright Elektra, 1995
Arranged By, Music By — Towa Tei
Electric Piano (Fender Rhodes), Strings — Ryuichi Sakamoto
Keyboards — Satoshi Tomiie
Lyrics By — Bebel Gilberto, Towa Tei
Programmed By, Keyboards — Towa Tei
Saxophone — Yasuaki Shimizu
Vocals — Bebel Gilberto[/one_half_last]