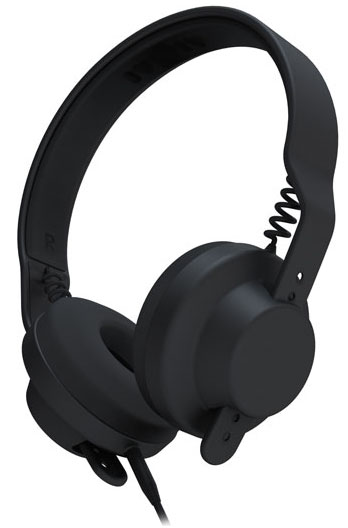 Hmmmmm. I suddently need new Dj headphones…
MANUFACTURER's REVIEW
The one-piece TMA-1 headband consists of a strong, durable and flexible nylon material, which provides full flexibility when wearing and positioning the headphones during DJing. The two different cushions can be changed easily with the click release function, so the headphones fit all situations — from a noisy club environment to just being on the road. The speaker is protected by the cushion plate with integrated filter and provides the richest sound that is available today along with the most durable driver technology. Finally, there is a 3mm cotton fiber filter for isolation and the headphone cup out of a resistant ABS material to protect the fragile parts. The 1.7 meter cable has a mini jack connection in both ends as well as a reinforced plug with a 1/8 adapter option. It has a 0.4 meter coil on the wire, which gives extra length and flexibility at the turntable.
The name TMA-1 (Tycho Magnetic Anomaly-1) is taken from Arthur C. Clarke's science fiction novel "2001: A Space Odyssey" and refers to a black Monolith, which is extremely long-lived and reliable just as the TMA-1.