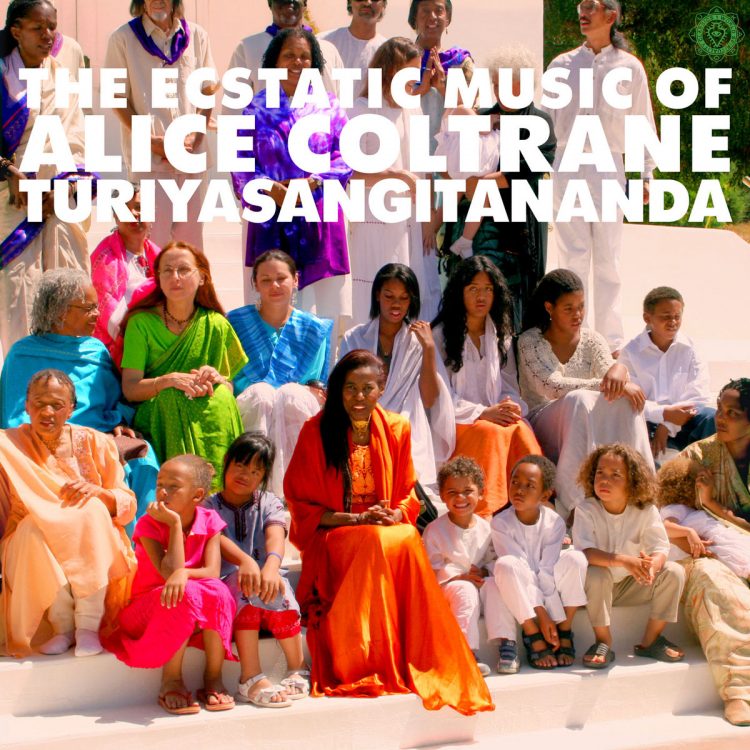 Alice Coltrane "The Ecstatic Music of Alice Coltrane Turiyasangitananda" (1982-1995, Luaka Bop
There is a prodigious stretch of time between 1967 and 1973 where Alice Coltrane released daunting and spiritual music, that continues to extend beyond the jazz genre.
Her penchant for combining blues, bebop, classical, gospel and eastern music compositional styles cannot be limited to one uniform moniker. Pharoah Sanders, Ron Carter. Rasheid Ali, Jack DeJohnette, Cecil McBee, Ben Riley, Reggie Workman and Ben Riley, all contributors during this period, understood and took on the challenge of playing these compositions.
By 1983, Alice had established the 48-acre Sai Anantam Ashram outside of Los Angeles. She quietly began recording music from the ashram, releasing it within her spiritual community in the form of private press cassette tapes. This Friday Luaka Bop will release the first-ever compilation of recordings from this period, making these songs available to the wider public for the first time. Entitled 'World Spirituality Classics 1: The Ecstatic Music of Alice Coltrane Turiyasangitananda'.
These recordings capture Alice singing and chanting for the first time in her recorded career, which dates back to 1963 and includes appearances on six John Coltrane albums, alongside Charlie Haden and McCoy Tyner. There has always been a spiritual part to her compositions, but this release showcases the prime directive of a teacher sharing a specificity of great light to her congregation.
Here, she is showcased in a diverse array of recordings that include solo performances on her harp, small ensembles, and a 24-piece vocal choir. It employs a variety of instruments that includes eastern percussion, synthesizers, organs and strings.
"Om Shanti" finds Coltrane chanting gently against the gentle progressions being played by a stingy organ that finds comfort within a blues stance. A full-choir answers the gentle chants in the back round with accompanying bells and drums marking the accents. "Rama Guru", an aggressive composition that could have found placement in the "Alice Coltrane With Strings" era, finds her leading a chant amidst the continually soaring and searing atmospherics of a keyboard while the organ stands strong again in a blues formation next to the church-like hand-claps.
Luaka Bop teamed with Alice's children to find the original master tapes in the Coltrane archive. The recordings were prepared for re-mastering by engineer Baker Bigsby, who had overseen the original sessions in the '80s and '90s. The songs featured on the Luaka Bop release were culled from the four cassettes that Alice recorded and released between 1982 and 1995: 'Turiya Sings', 'Divine Songs', 'Infinite Chants', and 'Glorious Chants'. The digital, cassette and CD release will feature eight songs. The double-vinyl edition features two extra songs, "Krishna Japaye" from 1990's 'Infinite Chants', and the previously unreleased "Rama Katha" from a separate 'Turiya Sings' recording session.​
"The Ecstatic Music of Alice Coltrane Turiyasangitananda" releases May 5, 2017 on Luaka Bop