CLOSED: The Art Of The Mixtape – Dimensions Festival & MIMS
Photos by Bruno Destombes
There is always a good reason to put together a mix: the road trip mix, the beach mix, the break-up mix, the I want you back mix and so on…
Dimensions & Music Is My Sanctuary have together crafted a competition to give you a chance to win a trip (*see details below) to this year's Dimensions Festival (Aug 30 – Sep 3, 2017 in Pula, Croatia). In order to win, you must submit a mixtape that you yourself have created, which will then be judged by a panel of experts who will award the prize to the best contestant! The idea of this competition is to get back to the purest form and definition of the "mixtape". We want the focus of your mix to be on storytelling and selection rather than technical and technological wizardry. The foundation of any DJ mix has always been about the music selection and the sequence of tracks.
Before the streamable playlist, before the iPod, before the CD-R compilation: there was the mixtape. So let's get back to the raw basics!
Send us your hand-crafted mix. Whatever theme or idea you'd like to explore, make it yours: as eclectic, weird, experimental, cinematic, wild, deep as you want!
The Brief
We are asking for anyone with a passion for creating mixtapes or playlists to submit a mix, minimum length of 60 minutes. It does not have to be mixed in a DJ capacity, although it is of course better. The focus is on interesting musical choices. Maybe you have been collecting records, tapes, field recordings or even youtube rips for your own listening pleasure? We would love this project to be a way for you to present some of your favourite music in an interesting and creative way, in a format you might not have shared before.
We are deliberately leaving this brief very loose to allow people to be as creative they like. Themed mixes, tribute mixes, music entirely sourced from your local region, a 1930's Japanese Jazz mix… the choice is yours. We just ask these mixtapes are lovingly crafted and thoughtfully presented. Be as creative as you like; if you wish to create artwork or record to cassette, get in touch for shipping details.
Judging
Contestants will be judged on song curation, originality and creativity.
The judging will be undertaken by Dimensions Festival, Music Is My Sanctuary and a panel of industry experts connected to both brands.
The final decision lies with Dimensions Festival and Music Is My Sanctuary.
If you are already playing at Dimensions you will win two Guest List tickets to a boat party of your choice instead.
Prizes
The winner will be flown (250 euro flight contribution) to Dimensions Festival and have their accommodation covered.
If the winner happens to be a DJ we will provide a set at the Festival.
The runner up will win a ticket to Dimensions Festival.
Further runner ups will win records from our partner labels.
How To Enter
Record a mixtape 60 minutes in length (minimum).
Upload your mix on Mixcloud.com
Name the mix "Art Of The Mixtape: [Your Mixtape Title]"
Add the full track listing in the typical Mixcloud format: Track Number – Artist – Track Title
Tag your mix "Art Of The Mixtape". If you fail to tag the mix correctly, your entry may be missed.
Send us a link to your mix at [email protected] with the subject "Art Of The Mixtape: [Your Mixtape Title]".Feel free to send artwork to this email address and if you would like to send a physical copy we will reply with the mailing address.
Deadline for entries is 1st July 2017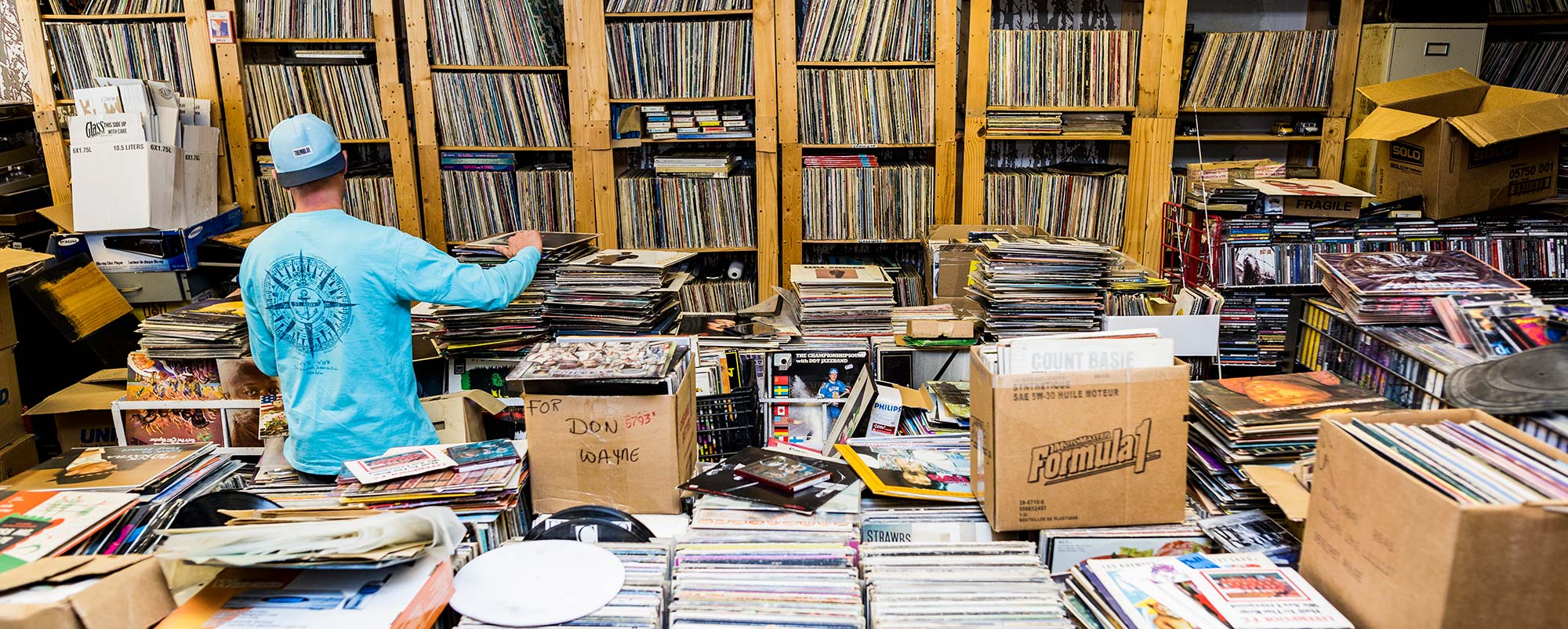 .
To help with inspiration we asked a few of our favourite music heads to share their most influential mixtape ever.
---
ANTAL
Theo Parrish – Flying II [1997]
Got this tape as a present from Container Distribution out of Hamburg early '97 and it changed the way I listen and play music forever…
Alexander Barck – Sunday Morning (early 2000)
My first time in Japan, I got this tape as a present while visiting the Especial Store in Osaka. There are many more in the series by lots of rare groove selectors. This series of mixtapes has been very influential for me.
Alexander Barck is a member of Jazzanova.
Yoshihiro Okino – Brazil By Music (early 2000)
I already had a love for Brazilian music but because of people like Kyoto Jazz Massive from Japan I realized how deep one could go. I bought this tape in Kagoshima on my first DJ trip to Japan in early 2000.
DEBORAH IPEKEL
Baris K's fotonmiks from 2012
At the time I was in high school in Istanbul, listening mostly to the typical '70s psychedelic stuff. This mixtape introduced me to a whole new flavour of sounds from Turkey. 130 mins of B-sides, slowtempos, no tempos, ciftetelli, fantasy, cosmic, psyche, arabesque, avant garde, jazz, funk and turkish classical music. It's deep and has a special place in my heart. Sit back & zone out.
DIMENSIONS SOUNDSYSTEM (DAVID MARTIN)
James Lavelle – Cream Club (1996)
The James Lavelle mix for the Cream Club back in '96 had a huge impact on me. I think it was actually mixed by the The Psychonauts. Although it's musically not really close to the kind of stuff I play or the way I play, it demonstrated just how much a DJ could shape something new from constituent parts. The timing and momentum on mix, and the understanding they have of the tracks they're using is amazing. The mix is still timeless and moves so well through various genres. It still sounds like a bonafide classic today, more than 20 years on.
LEXIS
Laurent Garnier & Jeff Mills – Expect The Unexpected (2004)
Seems cruel to just pick one mix but I would have to go for the series of mixes from Jeff Mills & Laurent Garnier. Recorded in 2004 by these Kings of Techno, it was one of my first great examples of the open-format, freestyle type of DJ / Radio sets. I think there are 3-4 different sessions on this concept but all of them are great which introduced me to a few gems!
MOONSTARR
Dr No – Farewell To Darkness (1992)
Full of futuristic sounding darkside dnb records that we would spend years trying to find.
---
Back to Contest Details
To me, making a tape is like writing a letter — there's a lot of erasing and rethinking and starting again. A good compilation tape, like breaking up, is hard to do. You've got to kick it off with a corker, to hold the attention […], and then you've got to up it a notch, or cool it a notch, […] oh, there are loads of rules.
— Nick Hornby, High Fidelity (1995), pp. 88-89