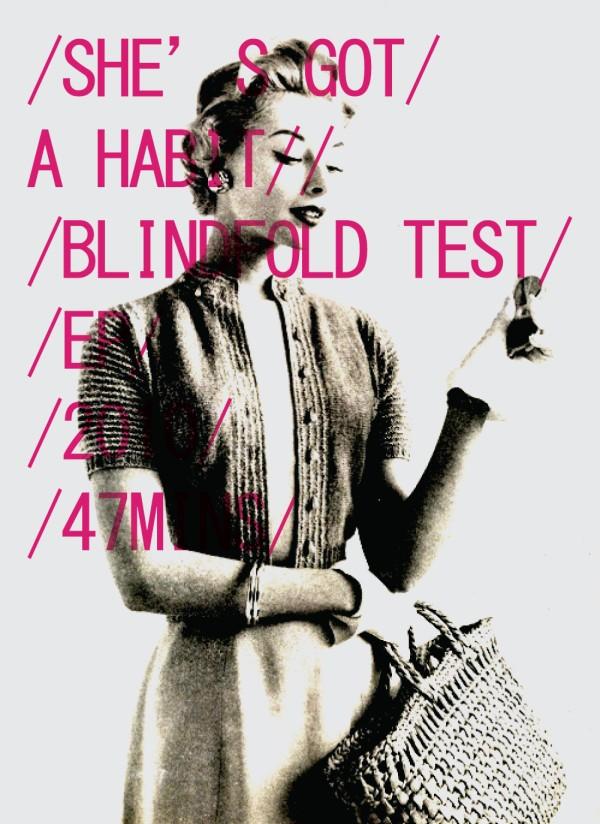 Reviewing records and tracks from friends is always a really tricky thing. Obviously you want to be as objective as possible and to listen to it as if it wasn't your friend who gave you the promo copy. That was my challenge when my good homie Martin Rodriguez handed the EP from his new band called SHE'S GOT A HABIT.
Well the 6 track EP clocking at just under 30 minutes was a really great surprise and very different that what I had heard from his other projects under the Macfly moniker. First off, the vocals by Emma Frank are great, the kind of really clean and cinematic voice that I love. Musically I would say it sounds something like the new Andreya Triana (on NinjaTune), the first Esthero album (Breath from Another I think it was called) and hmmm a bit of Little Dragon in there too. My personal faves are "Blind Spots" and "Call it Love".

This is a great preview EP and we are now all waiting from the hear what will come next. Very promissing band!
SHE'S GOT A HABIT is Emma Frank, Martin Rodriguez and Andy Bauer
Download the EP for FREE! shesgotahabit.bandcamp.com