When Lexis sent out an email to all the MIMS contributors, asking for everyone's "best of" lists, I was inflicted with mixed emotions. On one hand, I was pretty excited to get the opportunity to share my top picks of 2012 for the first time with all of the MIMS followers. On the other hand, I was also stricken with anxiety – how was I gonna compile a top five for both tracks and albums? I mean, after all, 2012 has been one of the best years of music(in my mind) in recent memory. We've bared witness to so many ground breaking tracks and albums in a multitude of genres. All I could ponder was how am I going to deduce so much good music, and show up at the finish line with five tracks and five albums? Anxiety or not, it was game time and I needed to get my act together.
Spanning the world of music over the past year, we've witnessed a massive influx of new talent, as well as a return of some familiar faces. Wether your taste is house, hip-hop, funk, soul, bass, jazz, or you're a straight up beat head(or all of the above for that matter), we all had something intriguing to stimulate our musical palate. In retrospect, 2012 mirrors the beginning of the evolution of underground music of the early-late nineties; a smorgasbord of hip-hop, funk, soul, acid jazz/trip-hop and electronica(house, broken-beat, garage & drum & bass) ruled the independent charts, radio and nightlife. All of the aforementioned genres are bustling with talent at the moment, and it's this healthy abundance of music and talent that has me excited for 2013. But let's not jump the gun here and get ahead of ourselves, let's look back upon a great year of music artistry.
So, without further adieu, I present to you my top five tracks and albums of 2012:
EVO's Top Five Tracks:
5. Tie – Julio Bashmore's "Au Seve" and Disclosure's "Lividup"
There was no way around this scenario. If you asked me which of the two are better, you would get nothing but a blank stare from me.
Both tracks contain that big room sound to engage any dance floor.
Both artists have been causing a lot of fuss within the house and bass circuit over the last couple of years, and I think it's pretty safe to say that they've been the topic of discussion amongst music media and enthusiasts alike.
4. Iron Galaxy – "Attention Seeker"
The first time I heard this track was actually on one of Lefto's tour videos (but it turns out, it was Lexis that featured the track with his mix on Lefto's show!). I had to watch the video a few times because I always managed to get lost in the track and forget about what I was watching. If anything, I think that's a testament to how really good this track is; your ears override your sight(even now as I write this, I'm listening to the track, and it's robbing me of my concentration).
If someone asked me how to describe this track, I would say it's the perfect marriage of deep house and techno. Keep your eyes and ears peeled to this fellow Canadian, I know I will be.
3. Flying Lotus feat. Erykah Badu – "See Thru To U"
The first time I heard this track I had one of those "what just happened?" moments. I literally listened to it on repeat for what seemed like an eternity. If there was ever a track that channelled Flying Lotus' Coltrane lineage, this is the one. After listening to this gem, I don't think I was ever so excited and full of anticipation for an album release.
The more I listened to this track, it's as if Flying Lotus, Erykah Badu, Thundercat & Dorian Concept were sitting around the studio, hell bent on writing something as a tribute to Alice Coltrane. Definitely one for the beat heads and jazz heads alike.
2. Cerrone – "Hooked On You"(Kon Edit)
I remember when Gilles Peterson first dropped this on his radio show. To say I was floored is an understatement. In my opinion, Kon has taken the edit game to the stratosphere with this one. This track is the definition of "feel good" music. Honestly, whenever i'm in a bad mood this is my go to joint, it alters my vibe instantly.
When Gilles dubs you as "edit king of the year" you know you're doing something right. That title was given in 2011, I think Kon could garner that title for years to come.
1. Theo Parrish feat. Andrew Ashong – "Flowers"
After hearing this for the first time, I knew in my head that this would be my track of the year. It would take a monstrous effort to knock this one off the mantle for me. The beat, itself, could stand on it's own, and it probably would have made this list. The vocals, however, take it to a whole other level – out of this world if you will.
I remember when Gilles dropped this right after Kon's Cerrone edit at the Do RIght! Ten Year Anniversary Party, I was beyond floored. Here I am witnessing a packed house at around 1am going off to my two favourite records of the summer. The sense of euphoria was overwhelming, that's just how powerful this track is. The B-side, "Take it Slow", is no slouch either, which leaves me wanting more. Theo Parrish, if you're reading this, I really hope that this ep is a prelude of a full length in the coming year.
Honorable mentions: Bobby Womack, "Please Forgive My Heart"; Jets, "Sin Love With You"; Rainy Milo, "Bout You".
---
EVO's Top Five Albums:
5. Karriem Riggins – Alone Together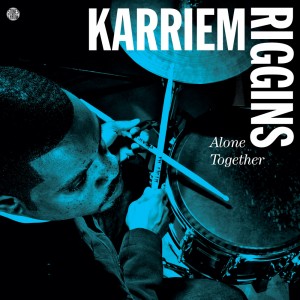 First and foremost, I haven't heard a full on beat album like this in a long time, probably since Dilla's "Donuts". I think this album would be the mediator between the early works of DJ Shadow and RJD2 and Madlib and J-Dilla, it really is that good. This album has Detroit stamped all over it. If anything, it sounds like Riggins set up a "dream team" session in the studio with Dilla, Moodymann and Theo Parrish.
This album has everything in the mix: afro, brazilian, latin, jazz, 4/4, rock, and of course hip-hop. This album has, and will be, on constant rotation for many years to come. Stand out tracks for me include "Orbitz", "Esperanza", "Africa", "Double Trouble", "daOOOOOH", "Tom Toms", "No Way", "I Need Love", with "Summer Madness S.A". taking the cake. If your taste in music runs deep and wide, I highly recommend this album if you don't already have it. At thirty four tracks, there's a lot to digest.
4. Homeboy Sandman – First Of A LIving Breed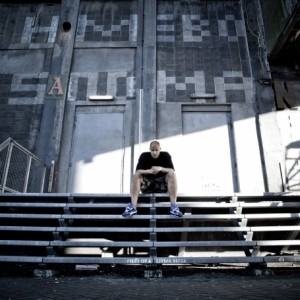 Aside from his distinct, amazing flow, Homeboy Sandman carries with him a positive sense, backed by creative word play and delivery, combined with a commanding sense of intelligence. That being said, I think Oddisee is right up there with him as well(If this was a top ten list, Oddisee's "People Hear What They See" would have been featured). Low and behold, this is a top five list, and therefore, for me, Homeboy Sandman takes the title for top hip-hop album of the year(Sorry, Kendrick Lamar).
It's been years since we've witnessed a rapper with this level of consciousness and talent. If you haven't already, I highly recommend you check out his contributions to the Huffington Post, regarding the state of the modern hip-hop era. The guy pretty much nails it. This is one album that you can play continuously, from front to back. Stand out tracks on this long player: "Let's Get 'Em", "Not Really", "For The Kids", "Mine All Mine", "Couple Bars(Honey, Sugar, Darling, Sweetie, Baby, Boo)", with "Watchu Want From Me?" being the stand out amongst a great collection of tracks. This will be a hallmark hip-hop album for years to come.
3. Flying Lotus – Until The Quiet Comes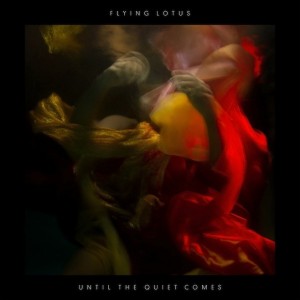 Before I go any further here with my selections, I should mention that the level of disparity between pick number one and pick number five is beyond minute. It literally took me two weeks to mentally wrestle with myself on where things would lie when the dust settled. Case in point: Flying Lotus. If you asked me a month ago, or even a month from now, and I could have easily said this was the best album of the year for me. If anything, the same argument could have been applied to any of my other picks. Either way, we all have deadlines and I had to come up with a numerical preference on what I thought was the year's best. So here we are at number three.
Like the previous albums mentioned, this album has been in constant rotation since it's inception. Out of my top five, I would have to say this album took me on the biggest sonic journey of the bunch. Always pushing boundaries: the vast array of musical styles, the videos(the short film by Kahlil Joseph that surfaced to promo the new album is one of the most powerful things i've witnessed in eons), the marketing, and advertising – one thing can be said about Flying Lotus – he's ahead of the curve, by leaps and bounds. He's one of those artists that I think we all look to as a game changer. The fact that a label/business model like Brainfeeder exists is a testament to how forward thinking the man is.
In all honesty, I'm still trying to digest this album for all it's worth. Dare I say that it could be his best, most rounded effort to date? I guess time will tell. Highlights include "All In", "Getting There", "Tiny Tortures"(The video is one of the best i've seen in a minute!), "All the Secrets", "Putty Boy Strut", and finally, his collaboration with Eryka Badu on "See Thru To U" being the creme de la creme.
2. Robert Glasper – Black Radio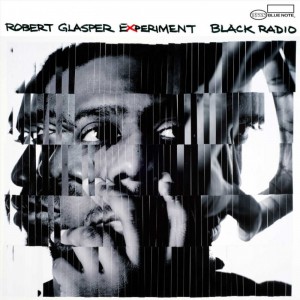 This album was a breath of fresh air. To say that it was highly anticipated is an understatement. If you're a big fan of hip-hop and jazz, this album is the perfect marriage of both disciplines.
Never have I heard somebody translate the yesteryears of jazz piano into the modern era of hip-hop chops the way Robert Glasper has. Over and above the individual tracks and the artists featured on the album, I have to say, sonically speaking, that this is one of the best sounding recorded albums i've heard in ages. Kudos to the sound engineers involved on this album; Keith Lewis and Todd Bergman at Threshold Sound in Los Angeles, and Max Ross at Sytems Two in Brooklyn. Definitely some of the best sound engineering i've heard on an album in a long time.
The amount of talent featured on this album is next to none. A list of heavyweights that include the likes of Shafiq Husayn, Erykah Badu, Lalah Hathaway, Lupe Fiasco, BIlal, Ledisi, King, Musiq Soulchild, Chrisettie Michele, Meshell Ndegedcello, Stokley and Yasiin Bey shouldn't go unnoticed either. To say that this an all-star studded cast is a huge understatement. It's pretty hard for me to differentiate which are the stand out tracks on this album, it's that good. As a whole, it's a cohesive unit from front to back. The remix ep is no slouch either, containing remixes from Georgia Ann Muldrow(super slept on out of the whole bunch), 9th Wonder, Questlove, Robert Glasper teaming up with Jewels, and of course the one and only Pete Rock remixing the title track(a personal favourite). For me, Robert Glasper's next effort won't come fast enough.
1. DJ Mitsu The Beats – Beat Installments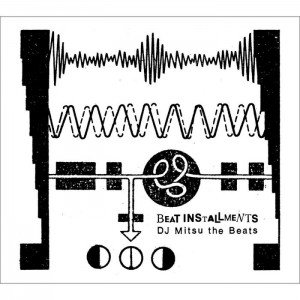 I'm sure some people will look at this selection and wonder what I was thinking. If that's the case, you really need to listen to this album. After one thorough listening session, I guarantee it won't leave your side. Wether you're kicking it at the beach, riding your bike around the park, on a plane, or in a car – one thing remains constant: once the first track starts, you'll never skip to the next track. This album is the perfect balance from beginning to end; combining the elements of funk, soul, jazz, bossa nova, broken-beat and house; formulating one of the most pleasurable listening experiences you'll have had in a very long time.
I've always been a big fan of Mitsu's production. He always came with a very sincere, groomed and polished sound from the start. His catalogue runs deep, but i'ed have to say this is his best work to date. If you were to put a gun to my head and tell me I had to pick my two favourite tracks off the album, they would probably be "Slide" and "Masquerade". "Slide" is a nice mid-tempo deep house number that translates well with the rest of the album. "Masquerade" is the perfect bossa nova number to brighten your day. If this track doesn't scream sunny beach vibes to you, you really need to re-evaluate yourself. Don't let my highlighting of these two tracks deter you from checking out the rest of the album. Trust me, it's a beautiful work from beginning to end, and it's worth every penny.
Honorable mentions: Quantic & Alice Russell, "Look Around The Corner"; Mala "In Cuba"; Jesse Ware, "Devotion"