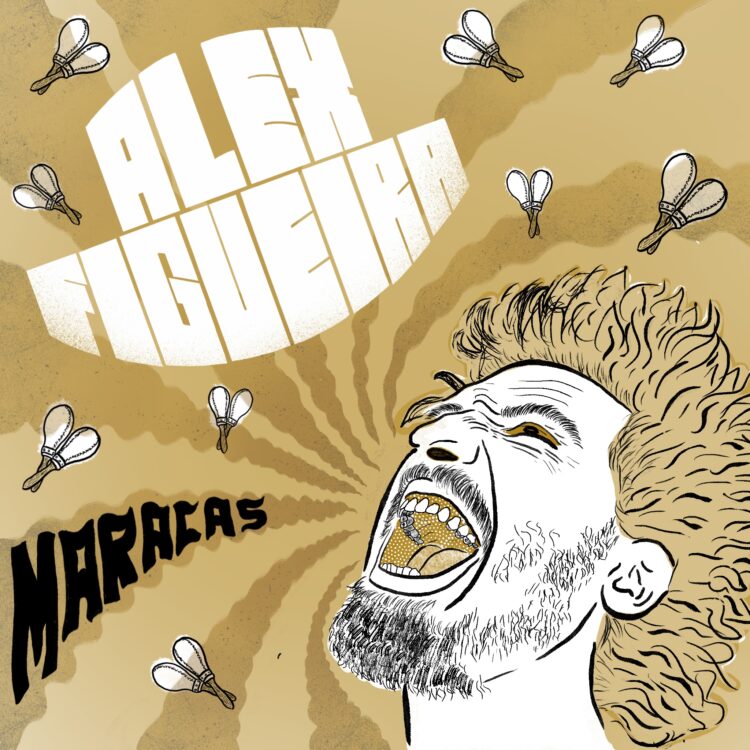 Exclusive Premiere: Alex Figueira "Maracas" (Forthcoming on Music With Soul)
Analog tropicalista Alex Figueira returns to the aesthetics of early Fumaça Preta on "Maracas", an otherworldly fusion of propulsive funk, tropical energy, berimbau and wobbling acid.
Fronting an essential 45, forthcoming on Music With Soul, Alex describes "Maracas" as "in-your-face acid macumba techno breakbeat funk freakout". Furthermore it serves as the main theme of the movie "Maracas, Tambourines And Other Hellish Things" directed by fellow record nerds Matteo Fava and Dave Potsma.
Support on Bandcamp
They convinced Figueira to play the main character, and eventually to record the complete music score too. The movie tells the story of a struggling underground musician / part time record store clerk, whose music career is going nowhere until an improbable encounter gives his life a dramatic turn. The movie will see release later this year.
The characteristic mix of synthesizers and heavy percussion used by Figueira in almost all his projects, gains here a somewhat freer dimension, without ever neglecting the groove or rhythm.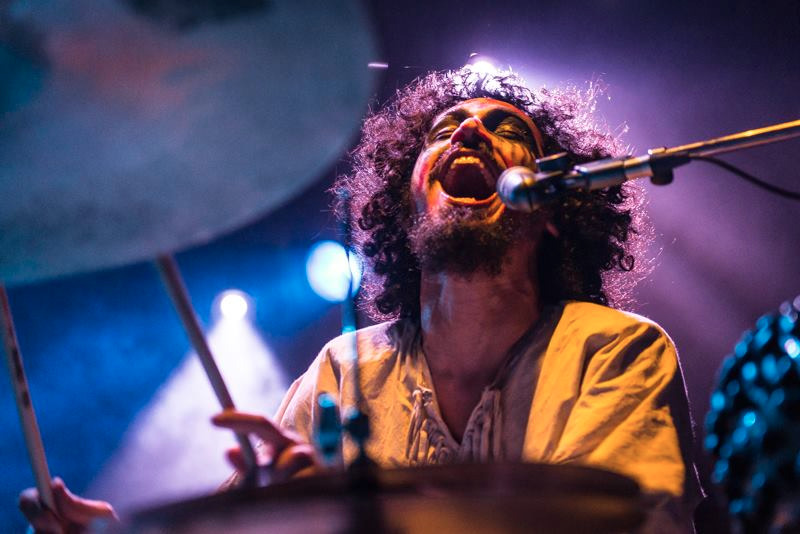 Whilst playing all the instruments himself, Figueira undoubtably recaptures the uncontrollable energy and tropical psychedelic spirit of his acclaimed former band, Fumaça Preta.
"Maracas" is released digitally later this week, and on 7″ vinyl on May 21, backed by a mysterious B-Side featuring Maddie Ruthless of The Far East. That 45 you'll be able to find on the Music With Soul store on Bandcamp, Rush Hour, and other good stores.