Hyponotic Malian grooves are in abudance on the incredible "Sadiona" by BKO. Taken from their forthcoming album on ever essential Bongo Joe Records.
As they continue their distinctive experimentation with contemporary Malian music by combining two of the West African nation's most well-known traditions, BKO appeal to the magical spirit of the djinn(genie)on their explosive third album 'Djine Bora'
Support on Bandcamp
BKO, who take their name from the three letter code for Bamako airport, are set to release their third album via esteemed Swiss imprint Bongo Joe Records. Recorded over a few days between Lyon and Bamako in 2019, 'Djine Bora' marries tradition with explosive rock and feverish and transcendental rhythms. The group is fronted by the charismatic presence of Fassara Sacko who, despite losing his eyesight, has lost none of his energy or conviction on record or on stage.
Originally formed in Bamako in 2012, the same year that Mali declared a state of emergency, BKO brings together for the only time in Malian music two instruments and distinct musical traditions that are deeply ingrained in their countries heritage. The Djeli N'goni, played here by Mamoutou Diabaté, is paired with the Donso N'goni, a six-stringed lute of the Bambara hunters, played by Adama Coulibaly. Diabaté, who comes from a family of griots, has developed an almost psychedelic style in his playing, adding yet another distinct element to their unique and visceral sound that stands them apart from so much of Malian music.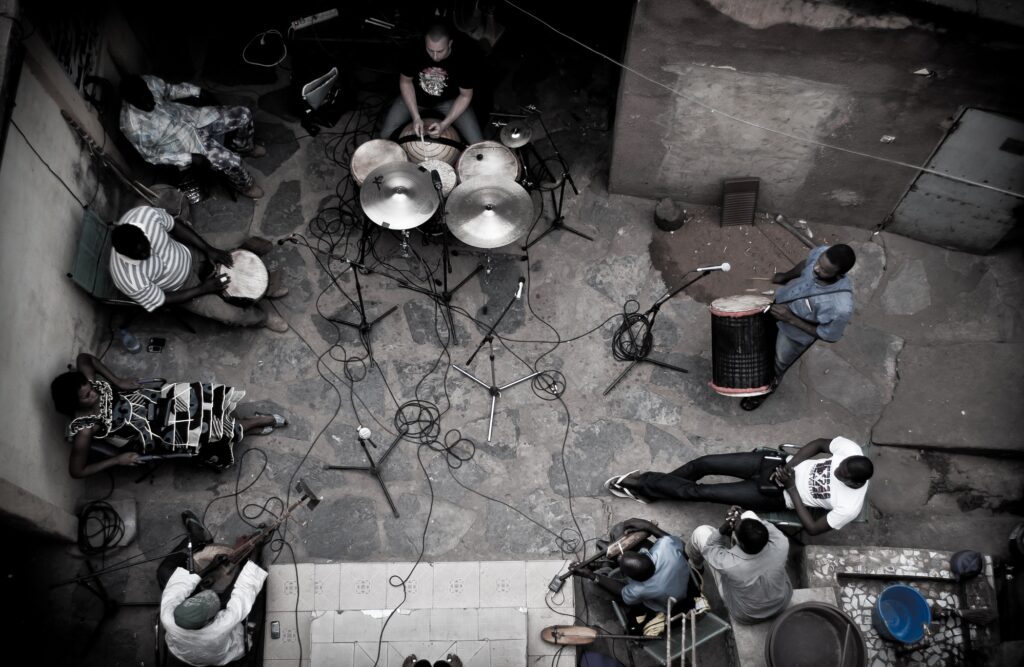 BKO's rhythm section is made up of their two founders, Frenchman Aymeric Krol and master percussionist Ibrahima Sarr. Sarr, who toured for several years as part of Oumou Sangare's live band, is also a teacher and mentor to Krol who first visited Bamako at the age of 19. When Sarr came up with the idea of the project, it was Krol who he turned to help bring his idea to life.
A raucous live experience, the group bring this energy to their new record, capturing everything live and direct to analog tape with no overdubs done in post production. Entering their tenth year of existence as a band, they have played over 450 concerts in 25 different countries and are now gearing up for the release of their third album. No mean feat for a group that came together as Mali was engulfed in the chaos of a coup d'etat.