Today's premiere comes from the increasingly fervent musical shores of Australia. Up to bat this time is David Versace, a keyboardist, producer and composer from Meanjin, Queensland, who you may have heard with First Beige, and his samba-soaked dancefloor jazz heater, "Saguaro".
"Saguaro" is taken from his forthcoming debut LP 'Okra', for La Sape Records, about which David tell us "I've wanted to write this album for a long time but didn't really know how to go about it, the writing began in early 2020 however, I was feeling like my ideas weren't really sounding like what I had imagined in my head. I wanted the album to sound live, bright and loose so I decided that the best way to tackle it was to get in a room with a really strong rhythm section and build the tracks from the ground up.
Support on Bandcamp
In November 2021 I had a recording session at my friend Sampology's studio with Jasper Gundersen on Drums and Luis Manuel on Percussion, there were some pre written chords and grooves but most of it was just feeling it out and signalling to each other when we change up the rhythms. A bit later I re- tracked the piano and laid down some bass and synth parts. My good homie Julia Beiers tracked bass for the first track "Summer Party" and then I got in an extraordinary trumpet player Curtis Scibilia to take the lead lines and do some solos.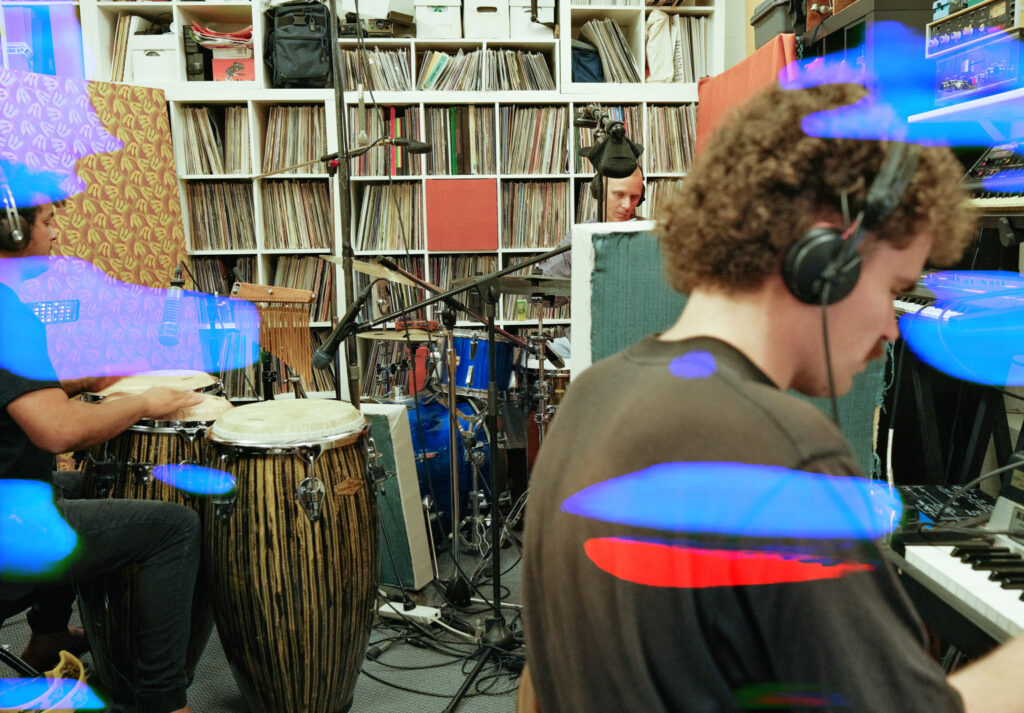 The combination of musicians on this record was really the catalyst for its unique sound, it's sweet and sombre yet has moments of rage and intensity. Although a lot of the record was recorded over a month, my main goal was to make the listener really feel like you are there in the room. This is where I had to really think about the production and mixing side of things. It all joins and lows together as one continuous body of work and has a quite a roomy sound to it to stick that illusion of being there."
We're also excited to share a glimpse into David's creative world, with a video that alternates footage from the album's recording session with street life and psychedelic effects, giving us a visual counterpart of his multifaceted and playful sonic world.