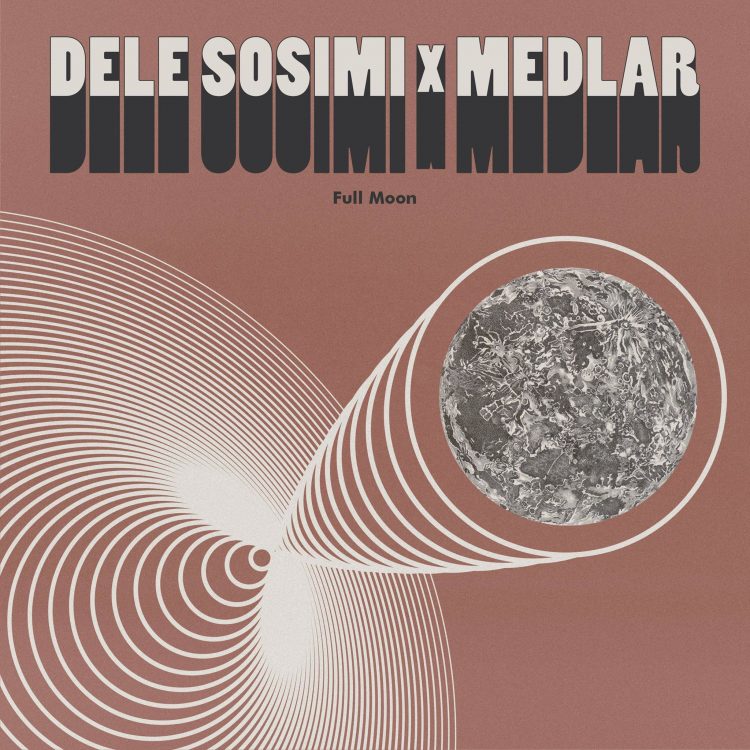 Exclusive Premiere: Dele Sosimi x Medlar "Full Moon"
Music is My Sanctuary is excited to premiere "Full Moon", a collaboration between UK-based afrobeat artist Dele Sosimi, and UK-born, London based producer and DJ, Medlar. Released this Friday, June 5th on Wah Wah 45s, ahead of the vinyl/digital 'Full Moon' EP, due for release on October 2nd.
The pair first joined forces five years ago, when Medlar was asked by Dele's label to remix the title track from his last album, You No Fit Touch Am. The result was possibly one of the most popular and cherished remixes to appear on the imprint. The producer's respect for the history of Afrobeat shined through in the mix of course, but it was his ability to finely balance that with his house music instincts whilst adding an infectious groove and classic 80s analogue synths that really stood out.
The track was an instant classic, and it soon became clear that the Afrobeat Ambassador and Peckham producer needed to make some music together. Having never actually met during the remix process, the dating began, and luckily the two were clearly a perfect match.
After some weeks of pinging ideas back and forth, and spending time in the studio together, it became obvious that this project was also something they could take out live. As so it has been, from their modest debut performance in East London last spring, to playing festivals across the UK and beyond. Never the same show twice, their shows are based around a bank of rhythms on MPC which come alive when combined with Dele's vocals and improvisational keyboard explorations, all of which are dubbed out live by Medlar. Their musical journey is always unpredictable, vibrant and often quite surprising!
With this in mind, when picking tracks they'd developed on the road over the last year to take into the studio, 'Full Moon' evolved into what might be best described as a bossa nova meets country & western lounge track, suitable for sipping cocktails to on a beach, or perhaps in your back garden in the current situation! Dele's playful and uplifting lyrics, alongside sweet harmonies from Ellen Murphy, provide something of a panacea for the strange  times we're living in..
It's a full moon tonight
It's a good night to party
We can move,
We can groove
We can dance
We can party
All night
All night long