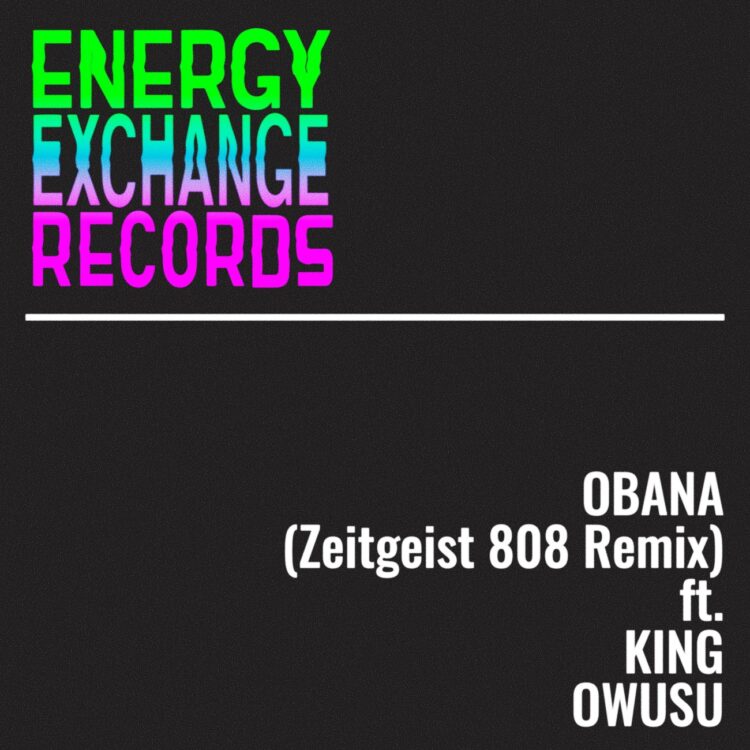 Exclusive Premiere: Energy Exchange Ensemble "Obana" (Zeitgeist 808 Remix) Feat. King Owusu
Ziggy Zeitgeist (30/70 and Zeitgeist Freedom Energy Exchange) adds a "techno-funk" touch on this irresistible remix of "Obana" by Energy Exchange Ensemble, led by Lewis Moody and Ziggy himself, with striking guest vocals from King Owusu (Jemba Groove).
The remix captures a vision of Afro-futurism that the duo of Ziggy Zeitgeist and King (Eric) Owusu have been working towards in recent years . With Owusu's deep roots in Afrobeat and the highlife music of West Africa meeting the 'techno-funk' sensibilities of Zeitgeist's recent productions. The Obana '808 mix' epitomises the light and sensuality of Afrobeat with the rigid coldness of German minimalism.
Save / Stream
Long time collaborators and pioneers of Melbourne's indefinable underground sound, through collectives like 30/70 and Zeitgeist Freedom Energy Exchange, Lewis Moody and Ziggy Zeitgeist reunite on their latest project, Energy Exchange Ensemble, or simply EX Ensemble. Their contemporary organically engineered dance music is inspired by collaboration and that "special sauce" born from improvised jam-style musicianship.
The forthcoming 'Energy Exchange Records Vol 1.' pays homage to the transcultural projects curated by iconic label, ECM, capturing the impassioned spirit of spontaneity. Delivering a fully realised debut deeply rooted by a core house band that facilitates a flow of many ideas to take shape in an innovative form, where amorphous sound reigns supreme.
Garnering a slew of genre-defying musicians from Melbourne, London and Berlin for their debut album, self-produced and released on their own label Energy Exchange Records started alongside Benjamin Tramaille, an emerging house-producer releasing music under his moniker Maytra (Local Talk, Visions Recordings), Energy Exchange Records Vol 1. is available on digital and 12" LP format on September 8th 2023.
Recorded in three cities over 12 months, EX Ensemble spawned from numerous impromptu after hours sessions under the guidance of the Energy Exchange Records production team, united by a passion for transcendental experiences on the dancefloor, driven by a kind of retro-futurism, where analogue meets futuristic soundscapes, and instruments made of wood, steel and animal skins are fused with the elusive realm of electronic music.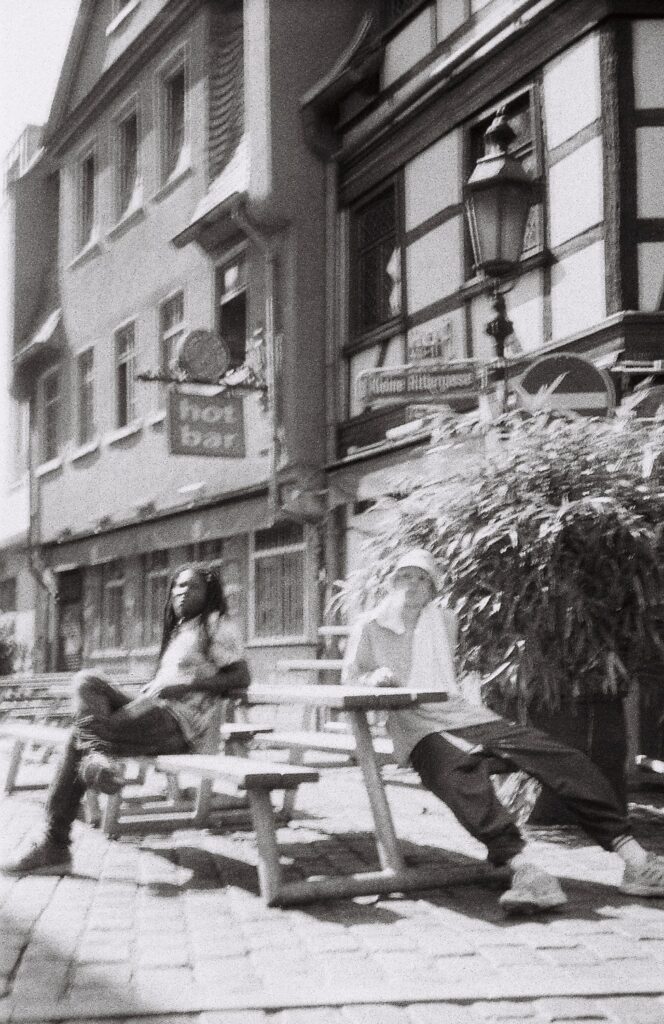 'Obana' meaning 'Ebony' in Ga, a Kwa language spoken in and around Accra, Ghana, is a deep electronic groove-driven track with chuggy baselines and delivers a refreshing respite midway through, showcasing the vocal prowess of Eric Owusu (Jemba Groove, Pat Thomas, Ebo Taylor).
Eric broke down the meaning behind the song for us: "When we take our precious time and moments to observe the things that are happening around us today, in which some of them does not feel right, one begins to wonder why those things are not going in the right direction. For example, some of the challenges of individual daily life and in our society, and so people demand answers as to why many things are not feeling right,..and "Obana" explore the curiosity, of seeing a lot of people wanting to have an answer as to what they do not understand … so it says "You can only know and discover if only you ask of what you do not understand".
Ziggy Zeitgeist is a producer, DJ and Drummer, first coming to global attention as drummer and founding member of Australian Nu-Soul/future-jazz collective '30/70'. Ziggy's music has received support from the likes of tastemakers Gilles Peterson, Byron the Aquarius and Alexander Nut. Appearing on countless international festival stages and releasing music on seminal labels such as Blue Note, Brownswood Recordings and Rhythm Section as bandleader of 'Zeitgeist Freedom Energy Exchange'.
Lewis Moody is a Melbourne-born, London-based producer/mix engineer/keyboard player, playing with the likes of soul-singer Cherise, drummer Myele Manzanza and jazz crossover mainstays Nubiyan Twist, hailing from his studio Harness 7 in Hackney. Moody is also working alongside legendary promoters and label Secretsundaze as musical director for their 'Spirit of Sundaze Ensemble', having performed at Southbank Centre, Kala Festival and tipped for release in late 2023.
Energy Exchange Records was birthed in early 2022 as an umbrella organisation for all of their creative endeavours, representing a long standing partnership in music and a meeting place for future collaborations as well as a vessel for their forthcoming catalogue of recorded music. The debut album Energy Exchange Records Vol I. by EX Ensemble is released on digital and 12" LP formats on September 8th 2023 via Energy Exchange Records with the first single 'Lime Green Skies' featuring Oscar Jerome is available now.