Exclusive Premiere: Muito Kaballa "Let Go" feat. Reinel Bakole (Batov Records)
Cologne-based Afro-fusion collective Muito Kaballa, known for their mesmerizing live shows, are following up their BBC Radio 6 endorsed single 'Like A River' with another Afro-soul fusion track titled 'Let Go.' This new single features the rising Belgo-Congolese artist Reinel Bakole. 'Let Go' challenges societal notions of success and explores how dreams can be stifled by economic and societal pressures. The band incorporates futuristic, synth-led soundscapes alongside their established Afro-fusion stylings, with dub-influenced horn lines engaging in a conversation with Bakole. The synth leads evoke shades of the Australian groove group Mildlife, while the subtle Afrobeat groove remains true to Muito Kaballa's established sound.
Thematically aligned with the concept of separation, 'Let Go' is an empowering piece that urges listeners to question certain ideas and encourages them to release their burdens. The lyrics delve into how dreams can be overshadowed by economic pressure and society's narrow definition of success. The line "Your life may shine like gold, but your dreams remain untold" directly addresses this notion.
Support on Bandcamp
'Like A River' is an album that focuses on transitional moments in life and the detachment from ingrained social ideals. The centerpiece of the album is the three-part movement titled 'Like A River Parts I-III,' which serves as the beginning, middle, and end. Accompanied by a film, these movements serve as the score, showcasing the band's remarkable songwriting and collective arrangement skills. The album incorporates diverse influences ranging from Afrofunk, gnawa, contemporary jazz, and rumba. While Muito Kaballa's previous albums predominantly explored afrobeat and tackled subjects like social equality, racial politics, and climate change, 'Like A River' takes a more intimate and personal approach as a concept album.
Niklas Mündemann, the tenor saxophonist and composer, leads Muito Kaballa. The Cologne-based collective initially started as a one-man loop station street show but has since gained recognition for their eclectic performances. The band has released three albums to date: 'Everything Is Broke' in 2019, 'Mamari' in 2021, and 'Little Child' in 2022. With each release, they have garnered a devoted fanbase and received critical acclaim from domestic press outlets.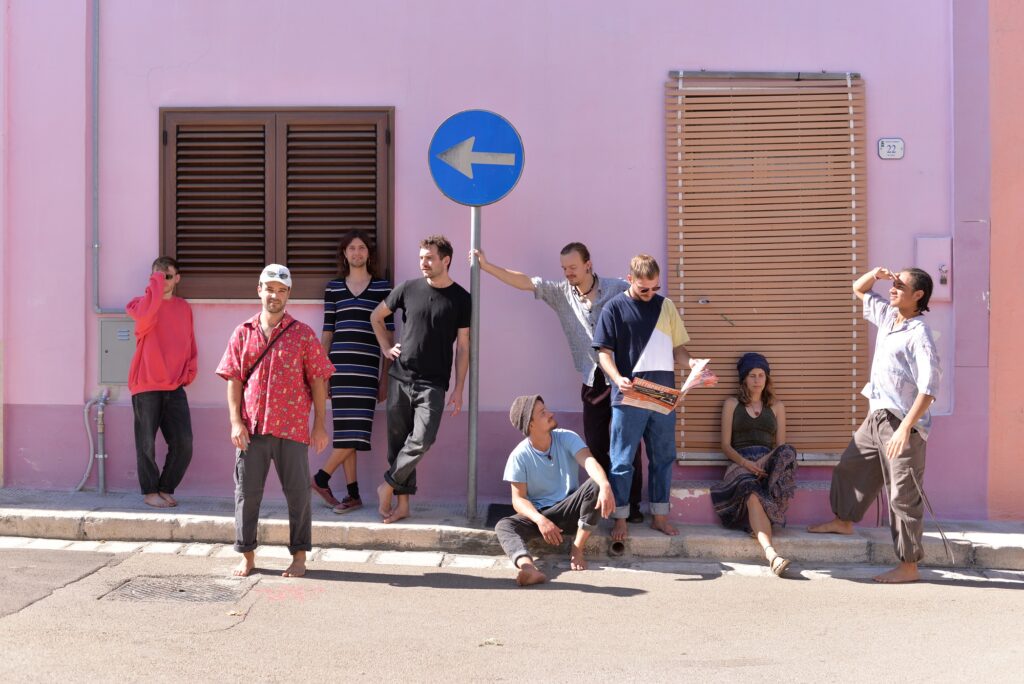 'Like A River' is scheduled for release on September 1st via Batov Records.