We are extremely exited to premiere the psychedelic meets Spiritual Afro Latin jazz sounds of "Ojos 22", by a new artist to our ears, GOkU aka Glasgow based Daniel Ashton – the latest release and artist on the Bristol UK based Worm Discs.
Here GOkU guides us through a cold, still, desert night spent in the shadow of the moon. Shimmering movements and meandering trails of guitar and trumpet, with warnings, lessons and stories for the ages!
Support on Bandcamp
GOkU tells us: "This tune's inspirations come from my experiences in New Mexico where my mother is from. It's a culture formed by the meeting of Spanish and Native American influences, in an expansive landscape where desert meets mountain. The interacting percussive and melodious improvisations of Chief Chebe (djembe), Ben Boswell (trumpet) and Norman Willmore (sax) over the trance of the groove reflect these things perfectly to me. My first encounter with the flute was finding old native american style flutes in my Grandmother's house in NM (she lives in a tiny mountain village called Los Ojos hence the name). After cleaning the cobwebs out of them and playing them walking through canyons and valleys, I met an old Navajo man playing in the streets of Santa Fe. The guy was blind and had a shopping trolley which he wandered the desert with… after playing flute with him for a long time he stopped and told me that 'my breath would be my guide' and I need to 'follow my wind'. When I came back to the UK that week, I met my soon to be partner who gave me my first silver flute and taught me how to play it. I realise now that these kinds of synchronicities in my life are what had the biggest influences on the narrative of this first album. "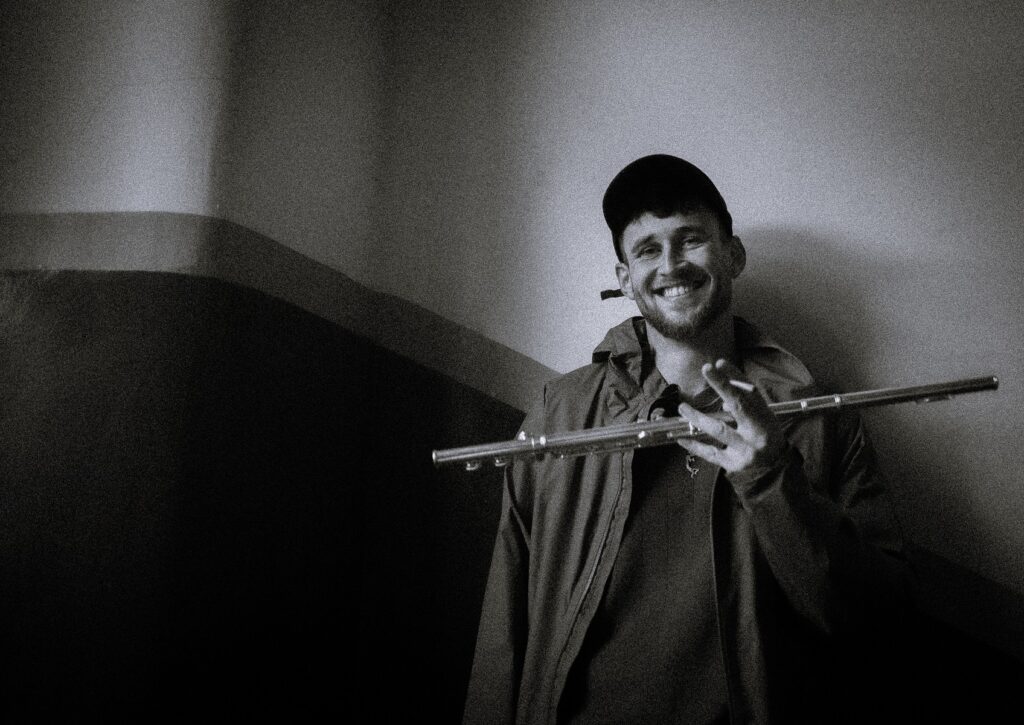 "Ojos 22" is taken from '11:11′ – the debut album from 'GoKu' to be released in full digitally via Worm Discs Nov 3rd. An album that connects the dots. Light and darkness, reflections of many kinds.