We are happy to share the exhilarating live cinematic jazz sounds of Poland's brilliantly titled Immortal Onion, with a recording of "Triggers", recorded at Warsaw's famous Jassmine club, forthcoming on U Know Me Records.
Immortal Onion are an instrumental band from Gdańsk, Poland. The group consists of Ziemowit Klimek (upright bass/bass guitar/moog), Tomir Śpiołek (keyboards) and Wojtek Warmijak (drums). Formed in 2016, Immortal Onion offer a bold combination of many seemingly remote styles – jazz, minimalism as well as fusion, electronic music and even progressive metal.
Pre-Order on Bandcamp
"Triggers (live at Jassmine)" will be released on the fourth 10-inch EP celebrating the 10th anniversary of U Know Me Records, featuring 5 songs from Immortal Onion. For those missing live concerts there are 2 songs taken from the band's 8th of August performance at Jassmine club, Warsaw. The B-side starts with a rework of the song called "Leaving", originally composed by Hania Rani (who often performs with 2 members of Immortal Onion). The next song ("Zu Hause") was created especially for this album as the result of the band's experiments with electronics. The EP closes with a rework of "Eye Tracking" – a song from "XD [Experience Design] – made by Kadrych.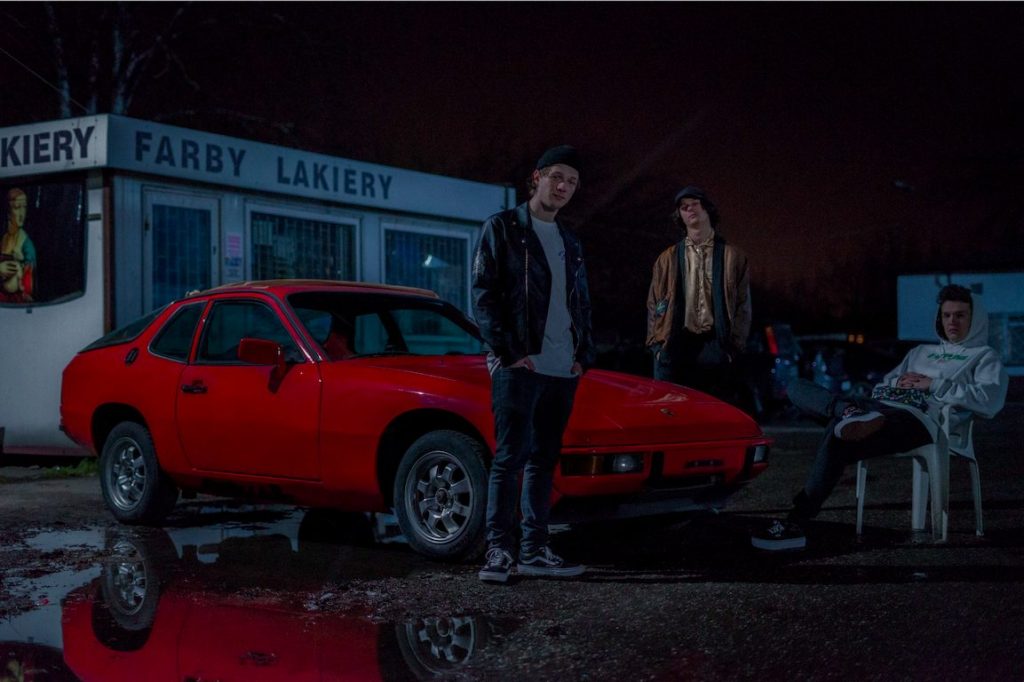 Strictly limited edition – 300 hand-numbered copies. The first hundred will be released on red vinyl and copies from 101 to 300 as classic black ones. Released on December 18, 2020. The rework of "Leaving" will be released only on vinyl and won't be available on streaming services.
The album was created with help of trusted people, who also worked on "XD [Experience Design]" (the first Immortal Onion's album recorded for U Know Me Records and released in March 2020) – graphic design by Martiszu, mix by Envee (except the last song mixed by Maciej Stendek) and mastering by Eprom.