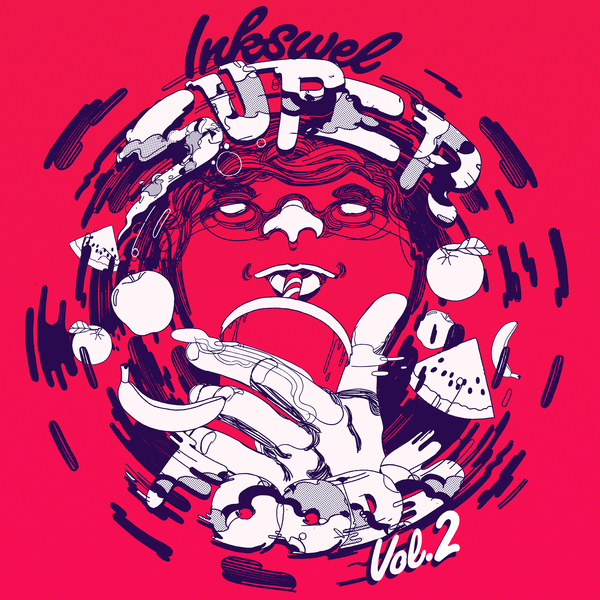 Exclusive Premiere: INKSWEL – Watch Out ft. Charli James & Ugly Drums
We're honoured to premiere a track from the exceptional Australian producer known as INKSWEL who has been a mainstay on our website and radio show these past few years. Actually he's probably in our top 5 most played artists in the 8 year history of our monthly radio show.
The world renowned UK-based BBE Records have done a great job compiling the producers finest moments on 2 volumes titled Super Foods. Most of these nuggets have only been previously available on limited vinyl releases.
The man Inkswel asked us to pick one track from the 15 gems included on vol.2 of Super Foods, not an easy task… but "Watch Out" is a great introduction to anyone who doesn't yet know about him. A track that kills it on the dance floor just as much as in your headphones while working…
---
Also check out the first single from the compilation premiered by our good friends at Moovmnt!
More Info
– http://www.bbemusic.com
– https://soundcloud.com/inkswel
Inkswel – Super Foods Vol.2 (Release Notes)
If you were lucky enough to have tasted the hors d'oeuvres of Volume 1 your appetite will surely have been whetted for this, the main course of our retrospective of Inkswel's delectable musical dishes, collectively served-up as Superfoods. As befits an Australian-born cordon-bleu chef, the menu this time is a real fusion of disparate elements, expertly prepared and presented in a fresh and exceedingly tasty way.
This second volume probably best represents Inkswel's credentials as a 'dance' producer, though there's nothing formulaic about this particular brand of EDM. Seasoned throughout with earthy funk flavours, there are tracks that could be characterised as house, techno, electro, and even boogie. George Clinton is a presence that looms as large over the proceedings as do Afrikaa Bambaataa and even Underground Resistance. From the opening No More Suckas with its block-rocking electro beats leavened with distorted jazz flavours and the kind of funk-chanting beloved of the broken-beat movement, the music here defies easy categorization. Insense could easily be at home on Naked Music with its aching vocal, merest snippet of a boogie sample, and organic vibe. There is mutant nu-soul, a la Peven Everett (Saturated) and the slow druggy Badu-esque Watch Out; granular minimalism (Circle Jerks); a disco feel to Delaide Reaction and Lemonade City (the latter reminiscent of mid-'90s French filter-disco but with haunting techno sounds 'making it strange'); there's haunting emotional machine music that wouldn't have been out of place on Panic In Detroit (Linoleum Magnets) and a track that sounds like a long-lost deep house classic (Number One Priority); and more song-based material, from his take (with YamWho) on a Thelma Houston nugget (Used 2 Hold Me) to the four-to-the-floor Flashing Lights.
There are a host of collaborators including one with Merwyn, the partnership that first brought this artist to wide acclaim. In short, we have here a veritable feast of cutting-edge electronic music… with the dessert, Volume 3, still to come. The whole Superfoods cycle is itself an appetizer for a forthcoming album of all- new material from Jules Habib aka Inkswel, alongside big name collaborators including Recloose and Spacek). Many of Inkswel's original productions now sell for much larger sums of money than many much-older classics, some measure of the esteem with which this world-traveller, master-chef and highly distinctive young producer is held by the worldwide electronic/ dance music community.