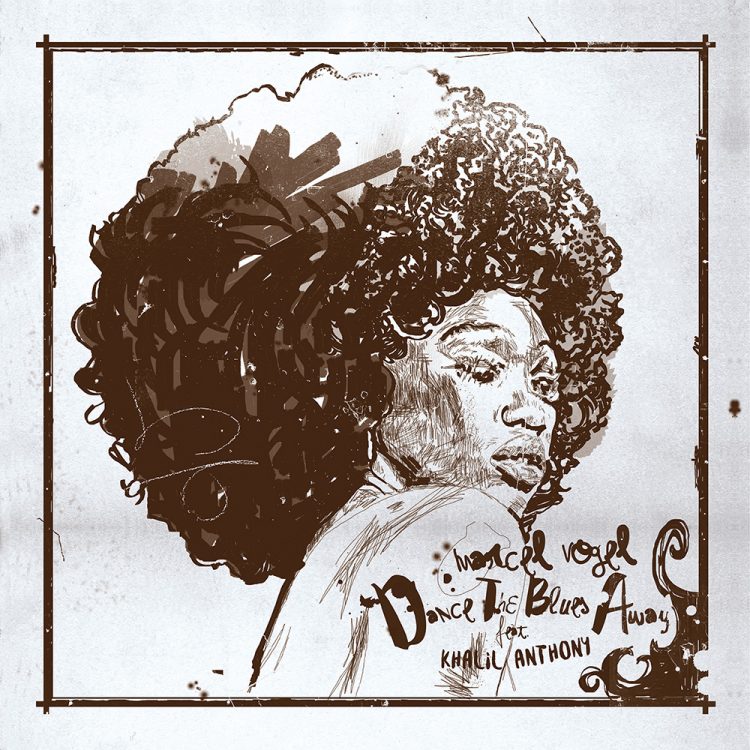 Exclusive Premiere: Marcel Vogel feat. Khalil Anthony "Dance The Blues Away (Julien Dyne Remix)"
Amsterdam based Marcel Vogel has risen to fame following releases on his seminal Lumberjacks in Hell imprint, which along with his own music, has featured tracks from the likes of Rahaan, Karizma and Soulphiction.
Marcel Vogel's latest release on Lumberjacks in Hell is a split EP that features new original material and stunning remixes from Nebraska, BB Boogie and Julien Dyne.
With a strong Afro Jazz influence we have been lucky enough to premiere the Julien Dyne remix before its vinyl release on the 23rd of October.
Julien Dyne is an artist and drummer from New Zealand, who's solo output is best known via his releases on labels including BBE and Wonderful Noise. Popular with the likes of Gilles Peterson and Benji B, he first made a name for himself at the prestigious Red Bull Music Academy, and through that has performed alongside icons such as Theo Parrish.
Khalil Anthony provides the vocal lead. He is a poly-math, a multi-disciplinary artist working with varying mediums and media. His work investigates the relationships between spirit and space, the black body, sexuality, society and the urban experience. Weaving together these artistic intentions through writing, dance, movement, acting, painting, arts-admin, education, and song; his work speaks to a diverse audience and varying communities.
Marcel Vogel's "Dance The Blues Away" is a vocal lead tale, telling of heartbreak, love, then turning into lust and rejection, and Julien Dyne has put his stamp on things by adding a touch of chic. Smooth and raw, the vocal he uses also tightens the percussion with some expert sequencing. Adding some delicate synth textures he loses none of the originals charm whilst taking the track in a new direction.
"Brown Curls / Dance The Blues Away" releases October 23, 2017 on Lumberjacks in Hell
---
Follow:
Marcel Vogel
Khalil Anthony
Julien Dyne
Lumberjacks in Hell