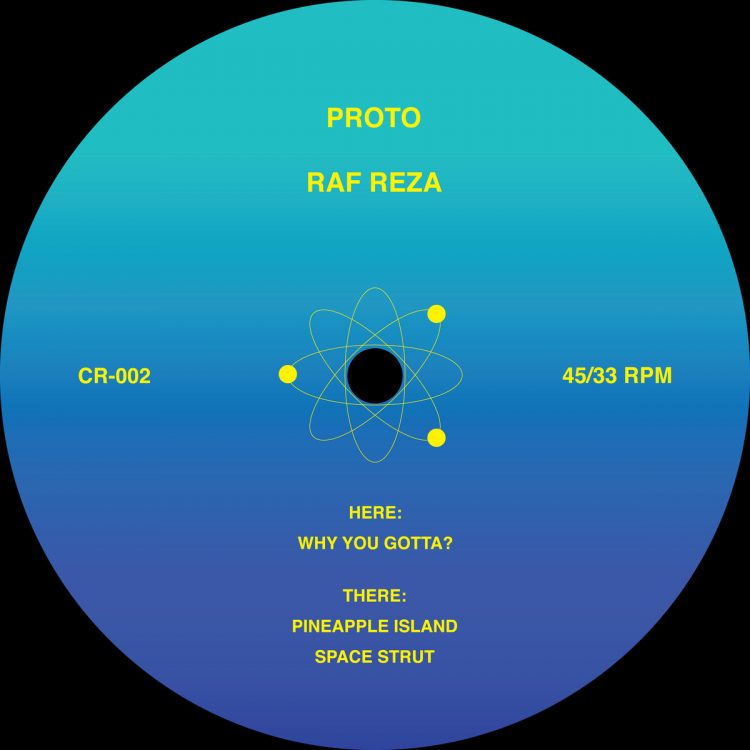 Exclusive Premiere: Raf Reza "Why You Gotta?" (Cosmic Resonance)
RAF REZA is a Toronto prodigy.
On more nights than not, he can be found grooving on either side of the decks: from warming up the weekend at Technics-outfitted dive bars to blending between several shades of club music early Sunday morning.
He is most at home where there is music and a dance floor. So much so, in fact, that he spends his days curating the Dance 12" bins at Toronto vinyl institution, June Records. Within the last five years his contribution to Toronto's dance music scene has been voracious, multifaceted and inspiring.
Born in Tokyo to Bangladeshi parents, Raf's family moved to Toronto when he was nine. However, it was a family trip to the UK which sparked his interest in electronic music. The late 90s sounds of french house, UK garage, and progressive house gripped his attention and never let go. And so electronic music consumed the bulk of his psyche within those pre-club, formative years. At 17, he began to collect vinyl in pursuit of new sounds and an opportunity to DJ. To this day, his musical thirst remains unquenchable and Toronto (and the world) is all the better for it.
Raf's studio productions mirror the multifaceted nature of his DJ sets. He draws melodic and rhythmic considerations from a broad range of dance music both old and new to create contemporary club music with compositional appeal. His debut 12" EP "PROTO", is a modern inflection of classic Electro Boogie and is the second release from Cosmic Resonance Records. This record was written, performed, recorded and mixed by Raf Reza. Mastered by Andrew Seok at BUMP Music.
"PROTO" releases November 3, 2017 on Cosmic Resonance