MIMS is excited to share a brand new single from a new band to our ears, Poland-based jazz quartet sneaky jesus, whose bellicose "Battledance" is taken from 'For Joseph Riddle', their forthcoming album on a London-based label close to our hearts, Shapes of Rhythm.
The quartet exhibit a fresh sound on the contemporary jazz scene, drawing on Poland's own rich jazz heritage and current output, and at the same time absorbing inspiration from the breakbeat orientated styles of UK and US jazz, and the currents of punk and funk that run through them.
Pre-Order
This quartet is formed by Matylda Gerber on tenor and baritone sax, Maciej Forreiter on guitar, Beniamin Łasiewicki on bass with Filip Baczyński on drums. Avoiding trends, they present a raw, sometimes discordant, but at the same groove-laden sound, not afraid of a little skronk.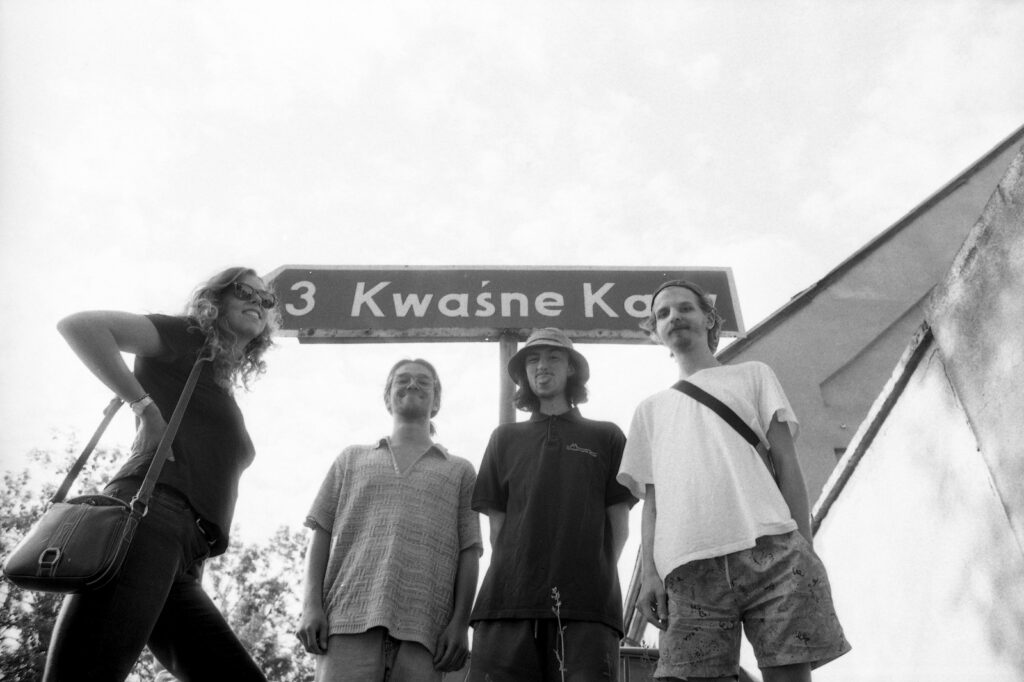 Nor are they afraid of epic journeys into the realms of free jazz. Closing track "Minneapolis-Police Game-Radar" clocks in at 27 minutes, pushing the album to nearly an hour's length, despite only containing 4 songs.
Released May 28th on Shapes of Rhythm, available to preview and pre-order as of today on their Bandcamp page.